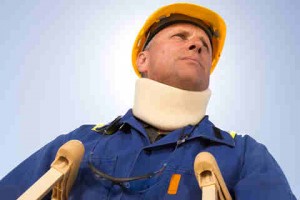 ACT's Work Safety Commissioner Mark McCabe has lashed out at the Kingston Foreshore building site manager regarding its response to a workplace accident on Thursday.
Commissioner Mark McCabe has accused Project Co-ordination, the managing organisation for the Aurora Apartments site where a worker was seriously injured following electrocution, of merely dismissing the incident as something that could not have been prevented.
Project Co-ordination counter-explained that a safety audit conducted after the construction workers' union shut the site down did not find any breaches.
WorkSafe ACT was quick to implement a prohibition notice on the project, which bans any further work conducted on the air-conditioning system where the fourth-year apprentice was working on at the time the incident happen until the investigation team has completed all the work. The commissioner further warned the company that a more serious action could be taken upon them as early investigations imply that it was indeed an accident that could have been prevented.
Commissioner McCabe also expressed his disappointment when he heard Managing Director Paul Murphy of Project Co-ordination saying that the incident was an "isolated" case. That any issues and concerns would not be life threatening and he could always walk around every project site in Canberra and find some fault.
The commissioner said he expected more from the principal of the construction company and that he would have preferred to hear the responsible owners admit their shortcoming and say that they are doing everything they reasonably can to prevent similar situations from happening again in the future.
A statement was issued by Project Co-ordination reporting that safety audit conducted by the project managers, workers, and the Construction, Forestry, Mining, and Energy Union found zero safety breaches that should prevent work from being carried out on the site.
After a brief meeting between construction managers and union representatives, workers were called off the site on Friday morning following the incident where an apprentice electrician was electrocuted while working on a cable she was not aware was live.
Secretary Dean Hall of CFMEU was firm to suggest that the site should have been shut down on Thursday and that a complete safety audit should have been immediately sent to work. He further expressed his concern upon hearing confirmation from the union that the woman in suffered from a fatal shock was an electrical apprentice working with no supervision at all.
Secretary Hall explained how the safety audit is considerably significant as it is all about ensuring that everyone on the site is safe and that it is intended to inform everyone involved the seriousness of the issue at hand.