Risk Reduction
Our application, safety nett, ensures the process of risk reduction for identified and assessed risks in your organisation.
Ensuring that safety risks are reduced so far as is reasonably practicable (SFAIRP) or as low as reasonably practicable (ALARP) is a core moral and legal obligation for organisations.
Operations have a key role in facilitating this process. Our solution will help you understand the questions and tests to apply to safety risks to know if they have been reduced sufficiently.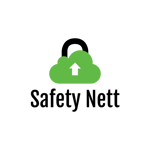 Click here to learn more about how safety nett works today!