Safety Management Systems
Safety is a top priority for any organisation, but it's hard to maintain. It takes constant effort and vigilance from everyone in the company.

The problem is that most safety efforts are reactive instead of proactive.
When something bad happens, the organization swings into action with new rules and procedures designed to prevent future accidents or injuries. This usually works pretty well, at least for a while... until another accident occurs and you have to start over again!

A customised Safety Management System will help you create an environment where all employees are empowered to identify hazards before they become problems, so your business can stay safe without losing focus on growth, profit or innovation.
With our system in place, your team will be able to respond quickly when incidents do happen - saving time and money while keeping people healthy & happy!
A Work Health and Safety Management System (WHSMS) is a systematic approach to managing safety and is tailored to your individual organisation.
Key Benefits
Organisational Resilience through proactive risk prevention, innovation and continual improvement.
Legal and regulatory compliance whilst reducing business losses.
Brand responsibility by committing to safe, healthy and sustainable work.
Stakeholder trust and confidence.
Global health and safety system for all business.
Importantly the plan, do, check and act cycle of continuous improvement is an intrinsic feature of our systems and required by the standard.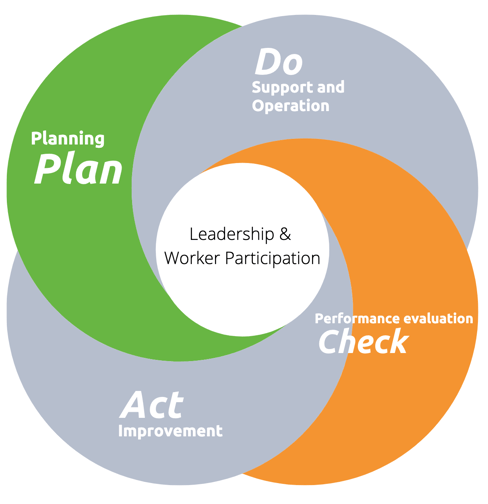 Our development process
Discovery - review management system standards against management system design criteria and provide recommendations for your organisation's consideration.
Align - facilitate workshops with key stakeholders to review the output of your review activities and agree on management system design principles and criteria.
Collaborate - co-design the safety management system against the agreed criteria with frontline operations workers, subject matter experts, and others who are responsible for complying with the requirements and processes.
Consult - issue the system documents to stakeholders for further input, review, discussion, and endorsement or approval.
Implement - assist the organisation in understanding the potential gap between what is expected in the safety management system and what is implemented in practice. Facilitate the closing of any gaps in current operational practices and meeting the requirements.
Verify - verify the effectiveness of the requirements in the safety management system over time in combination with the enterprise risk management system.
Digital Enablement - leverage data and platforms to understand current and future safety risks, enhance core operational functions and facilitate action and decision-making processes before people are harmed.