Safety Management Systems
Safety is a top priority for any organisation, but it's hard to maintain. It takes constant effort and vigilance by everyone in the company.

The problem is that most safety efforts are reactive instead of proactive. When something bad happens, the organization swings into action with new rules and procedures designed to prevent future accidents or injuries. This usually works pretty well, at least for a while... until another accident occurs and you have to start over again!

Our Safety Management System will help you create an environment where all employees are empowered to identify hazards before they become problems so your business can stay safe without losing focus on growth, profit or innovation. With our system in place, your team will be able to respond quickly when incidents do happen - saving time and money while keeping people healthy & happy!
A Work Health and Safety Management System (WHSMS) is a systematic approach to managing safety and is tailored to your individual organisation.
Key Benefits
Organisational Resilience

through proactive risk prevention, innovation and continual improvement.

Legal and regulatory compliance

whilst reducing business losses.
Brand responsibility by committing to safe, healthy and sustainable work.
Stakeholder trust and confidence.
Global health and safety system for all business.
Our systems are developed in alignment with the International Standard ISO45001. And include the following critical elements:
Leadership and worker participation
Planning
Support
Operations
Performance evaluation
Improvement
Importantly the plan, do, check and act cycle of continuous improvement is an intrinsic feature of our systems and required by the standard.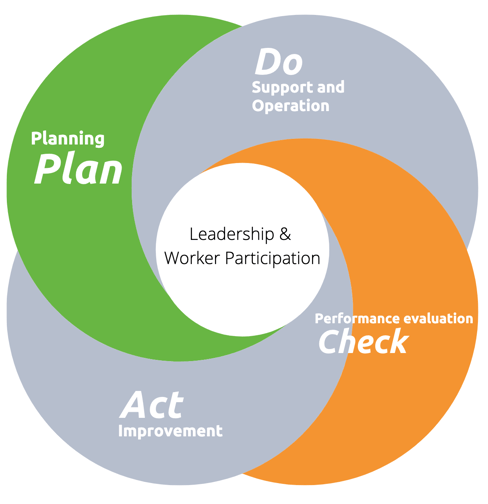 Step 1 - Plan: Establish the processes to deliver results.
Step 2 - Do: To implement processes as planned.
Step 3 - Check: To check, monitor processes and results.
Step 4 - Act: Take action to continually improve performance.
We customise our systems to suit your organisations needs, structure and risk profile. We also assist you to implement the system within your organisation.
Please complete the form to request further information.
Find out more about safety management and safety management systems including what it means in practice, educating your staff and how you can put your safety plan into place.