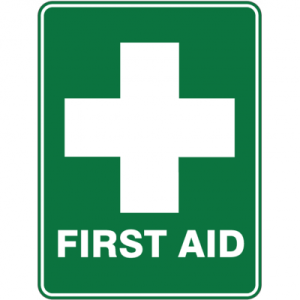 St. John Ambulance Australia reported that out of ten organisations in Australia, nine are illiterate of First Aid use. Surprisingly, this raises a wakeup call among business enterprises, as it puts millions of Australian workers at risk! Most notable is Tasmania where workplaces do not have appropriate first aid resources. Tasmanian spokesman for the Australian Retailers Association Robert Parker gave the reason that the sector's high staff turnover made first aid training difficult.
St. John conducted a comprehensive study, with the title First Aid Readiness in the Australian Workplace. It thoroughly assessed Australian organisation's readiness and compliance to facilitate First Aid to injured or ill workers. Samples of organisations were studied and were taken from different industries, with primary focus on the hospitality and retail industries. It found education workplaces were the most prepared (21.5%), while the retail sector was the worst (6%).
St. John likewise revealed that only a measly 13% of the organisations are aware of how to keep their employees safe. St John's CEO, Peter LeCornu, said the new Code will change first aid responsibilities for Australian businesses. The labour ministry should utilise the results, as instrumental to bridge the knowledge gap in First Aid use in Aussie workplace. Majority of Australian employers (65%) are unaware of Safe Work Australia's new Code of Practice for First Aid in the Workplace.
Mr LeCornu stated that,"Australian workplaces are in a volatile situation and employers need to act now to reduce the risk to their employees, customers and ultimately their businesses. The St. John research shows that a serious first aid knowledge gap exists."
Results of the research were summarised as follows:
Western Australia garnered the lowest level of first-aid readiness (8.8%) with lower than one in ten workplaces adhered to the guidelines set out by the new Code.
Victoria (15.4%) and New South Wales/Australian Capital Territory (14.3%) have the largest levels of first-aid readiness, but still under complied with the required, 1 in 6 workplaces followed the guidelines set out by the new Code.
Estimated less than half of Aussie workplaces have appropriate workplace first-aid resources (first-aid kits and signage).
Approximately less than half (48%) of Australian workplaces offer accredited first-aid training to their employees.
Only 24% of employees have participated in first-aid drills.
Like a model Boy and Girl Scout, preparation is key to any organisation. Administering first aid in the first five minutes in a life threatening incident can significantly change the outcome. Businesses need to be ready to save a life and empower the welfare of employees with the alertness to act at once. "It is not just a matter of buying a first aid kit and assuming staff will know what to do" said Mr. LeCornu. He said further,
"Every employer should be striving for best practice when it comes to first aid and St. John recommends conducting an initial first aid risk assessment evaluation to proactively ensure your workplace is compliant."