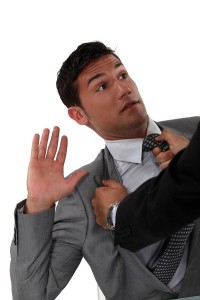 To immediately address the scourge of bullying in the workplace, a conference was organised to call the federal government to empower the Fair Work Commission, the industrial umpire, to financially compensate victims and their respective families for all the damages incurred from workplace bullying.
The National Council Against Bullying conference for this month, Beyond the Schoolyard, summons for an amendment of a federal legislation that will address issues that it particularly called "a number of deficiencies" in laws specifically about bullying, which includes the Fair Work Commission's inability to distribute the appropriate compensations for bullying victims.
Alastair Nicholson, NCAB chair and former chief justice of the Family Court, explained that the current powers of the Fair Work Commission does not include measures on financially penalizing companies where bullying is rampant in their workplaces. The commission can actually issue an order to stop the bullying but Nicholson said that this was hardly ever effectively implemented.
Mr. Nicholson expressed his concern over the question on whether someone, who is being bullied at work, particularly in a small office setup, will find it achievable to approach the Commission and request for the bullying to be stopped.
Mr. Nicholson said, "The chances are that you staying in that environment are negligible. You probably don't want to go back there anyway. I don't think it provides an impetus on employers to deal with workplace bullying."
Mr. Nicholson reported that, more often than not, victims of bullying who have tried to pursue any actions for the damages suffered under the Common Law have expressed their frustration with the process being expensive and complicated.
He added that the current process largely depends on mediation, and unless you know someone helping you, you will not be able to exercise any bargaining power. With the current process not working, people have the feeling that they are being heavied.
Mr. Nicholson mentioned that WorkCover was supposedly another channel for compensation, but it only covered those workers off work and provided limited compensations.
A better compensation, he suggested, was for the Fair Work Commission to have the ability to accurately assess the extent of damages and provide the necessary payments to cover psychological damage and loss of work if it comes to that.
Dr. Cathrine Neilsen-Hewett, childhood development expert, presented her paper on different bullying cases in various settings including childcare centres. She asserted that it was possible to determine systematic bullying at a very young age and that early intervention could initially help crush anti-social bullying behaviours before they bullies reach to schooling phase or working age.
Mr. Nicholson explained that it is not about punishment but about trying to enhance behaviour since children tend to be more compliant early on. The goal is to get early childhood teachers to identify and determine the problem, counsel the bully, and eliminate or change the bullying behaviour.
Among the agenda of the bullying conference was implementing bullying policies and making them mandatory in schools and workplaces across every state, establishing particular cyber bullying offence that the federal government earlier ruled out, and handling racist as well as homophobic bullying, and getting young people more aware and engaged in movements concerning the reduction or elimination of bullying.