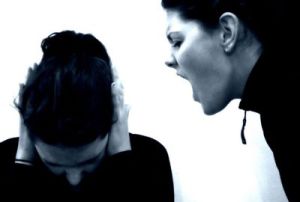 When the Fair Work Commission started to accommodate concerns related to bullying earlier this year, it was observed that there has already been a constant stream of bullying complaints being filed.
At least 155 complaints have been filed and made known to the commission in the first quarter to March, nine of which succeeded into a hearing while orders were ultimately implemented regarding one.
The exact figures of these complaints reported that have reached the commission during the period between March and June will only be determined as soon as the commission's annual report is officially released. Regardless, of the 13 complaints that have successfully been heard during this period, none have been fully substantiated.
One significant trend arising from these matters that make it to a hearing is the obvious uncertainty about what exactly constitutes bullying in performance evaluations and performance management in the workplace.
In June, the commission received a report of an employee collapsing at work and taken to a hospital. This occurred after noticing a change to the manner by which his performance rating was recorded as part of the office's regulations on his annual review, which eventually brought about a considerable deduction in his annual bonus payment.
The commission explained that unless a discretionary bonus was implemented in a punitive manner such as being a part of an evaluation of conduct that falls within the meaning of workplace bullying, the commission should be very careful about considering a discretionary bonus as bullying in the workplace per se. This was given much emphasis because, as the name suggests, the matter should be left solely to the discretion of the employer.
On the Matter of Objectivity
A similar case was likewise reported and brought to the attention of the commission. The said case involved a conflict between a manager and her respective general manager, resulting from a consequence of a restructure of reporting communication lines newly established in the workplace. Following the changes in the said reporting structure, the manager started to avoid the general manager.
Eventually the working relationship further deteriorated, with the manager accusing the general manager of undermining her in such a manner that was equivalent to bullying. Ultimately, the manager filed for an extended stress leave and presented evidence of a meeting where she observed the general manager to have shown inappropriate reactions of blazing eyes, clenched teeth, and raised neck veins.
These however where not accepted by the commission as unreasonable and repeated acts of bullying. While the commission accepted that the manager suffered from significant health problems because of the circumstances, it found that determination of whether the behavior is reasonable must be done with an objective perspective.
Employers and employees alike have to carefully consider the workplace and the systems and rules that they have regarding bullying. More importantly, it is necessary for both to know exactly what constitutes bullying and who carries the responsibility of stopping or preventing it to happen in the workplace.