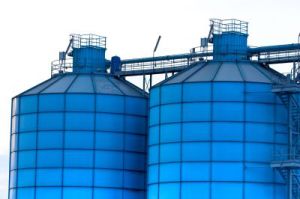 Two cement companies in New South Wales were fined an aggregate of $190,000 for the fatal death of a worker last September 2009.
"Breached the Occupational Health and Safety Act 2000, by failing to install fixed guarding along the entire length of a feeder and conveyor system as required by Australian safety standards and failing to provide adequate supervision and instruction." This was passed on by The NSW Industrial Commission to the two cement companies.
The worker fell into accident while working alone and no supervision, when he was crushed by two hydraulic rams while working in a cement plant last 13 September 2009. Assigned as central control assistant, he was responsible for pre-start controls of plant and equipment, materials preparation, systems and equipment, monitoring/maintenance of plant and audit of product quality.
A co-worker noticed that the feeder is not working and had contacted him. As the worker was inspecting the feed lines, he was found out that he was crushed.
The systems in the plant were found out to be in good shape in doing its functions. However, Commissioner J Backman ruled out that there were some parts of the machine that are already defective. The Commissioner added that the worker has ample training in lock out procedure and in the isolation. On one hand, the cement companies argued his failure to isolate the equipment that killed him which according to process procedures of the company manual, "mitigated the seriousness of the companies' offences."
General Manager of WorkCover's Work Health and Safety Division, John Watson said," Every fatality has an immeasurable effect on families, friends and communities and this incident highlights the need for businesses to have safe work systems in place to prevent death and injury. The development of a safe work method statement was a step that would have identified the risk and facilitated appropriate control measures for eliminating the risk."
Pre-cautionary measures have already been in proper access for those feeders in the Stone Tunnels with the policy that workers must now work in teams of two or more after this fatal accident. The cement companies have properly enforced upgraded guarding of worker labouring in the plants.
Queensland Labourer Electrocuted
An electric shock nearly killed a man in Queensland last 06 August, after his heart beat stopped and was revived by the paramedics and his co-workers. The incident happened when the worker atop a roof accidentally drilling a screw into a live electrical wire.
The thirty second electric shock that passed through the 35 year old man sent him into near death experience and fell into the ground. After which, his co-workers performed CPR. His heart restarted beating after the paramedics gave him one shock through a defibrillator.
The victim also suffered serious injuries on his hand and he was rushed immediately tot he Princess Alexandra Hospital in critical condition. Accordingly, the work health and safety officer are currently investigating the incident.