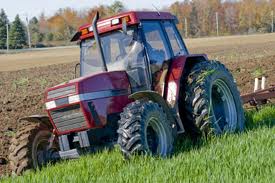 Some on the spot ocular audits were conducted by the Workplace Health and Safety Queensland inspectors on vegetable and fruit farms in Childers and Bundaberg regions. The team has the responsibility of auditing the growers on their work health and safety duties, after reported complaints about unsafe conditions for seasonal workers.
There were forty five serious incidents that inflicted vegetable and fruit workers in the Bundaberg area in the past five years. The incidents included finger amputations, quad bikes and vehicular accidents, chemical exposures, hit or run by a plant and machinery and ladder falls. The statistical figures reported a fatal accident of a backpacker from what was believed to be a cause of heat stress in 2009.
Residents that offer accommodation to backpackers that are searching for casual work on farms were being consulted prior to the audit. The backpackers were surveyed to determine the type of work that they will perform. They are also briefed on the work and the information, training and instructions they would be requiring before doing this kind of work.
The inspectors conducted ocular audits on 70 farms, to assess the work health and safety management systems. It also allowed them to identify any high risk job being undertaken and specific risk management strategies for structures and plant. Quad bikes use is also put under close scrutiny.
Around twenty five breaches were discovered, some nine of that, involving packing shed traffic management and machine guarding, were corrected while the work safety inspectors were on the farms. Notices were issued urging the practice of carrying workers on flat bed trucks and in trailers to stop. Notices to improvements to tomato harvesters numbered to eleven and this also included access to drinking water, penalty for workers for personal protective equipment, unlicensed use of forklifts and unguarded plant.
Work safety inspectors will help the growers to enforce safe systems of work in their business. This will involve visitations to workplaces and doing workshops by WHSQ and Workcover Queensland, helped by the Bundaberg Fruit and Vegetable Growers Association. The ocular audit revealed that small scale farms had little standard processes in place. However, the risks were being managed through close supervision, managed work hours and close supervision.
To complete the project, inspectors will assist growers to implement safe systems of work in their business. This will include workplace visits and workshops presented by WHSQ and Workcover Queensland, supported by the Bundaberg Fruit and Vegetable Growers Association. The farmers were mostly growing and picking their own crops which are packed and sent elsewhere for processing and packing.
The medium sized farms are those that require greater assistance for work safety assistance. These farms utilise more machinery and equipment and it does not have close access with its workers. The farm owners were more prone to using workers with poor English communication skills and had problems providing training and inductions. The most number of notices were issued in this type of workplaces. Most of larger workplaces had standard processes to implement their work health and safety duties that include instruction.