Get your free independent safety report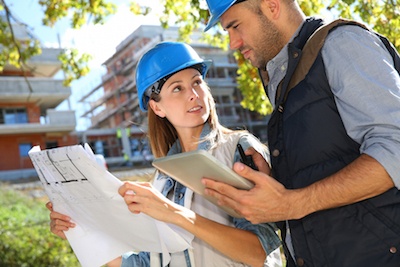 As we announced previously, Work Safety Hub has been appointed as one of the approved consultants to deliver WorkSafe Victoria's Essentials Program.

The Essentials Program is a government initiative designed for the small and medium business sector and addresses OHS, return to work policies and workplace safety. It offers free safety consultations and action plans to eligible businesses.
Who's eligible?
The program is available to small and medium sized businesses with a WorkCover insurance Policy. Sole traders with contractors may be also eligible to apply but must hold a WorkCover insurance Policy.
Small Business
Victorian small businesses with limited OHS information and knowledge and less than 20 employees or $1m in remuneration.
Medium Business
Victorian medium-sized businesses with less than 200 employees or $20m in remuneration and an existing knowledge of OHS and return to work.
Let's team up

We're keen to work with small and medium sized businesses that want to take advantage of our free OHS consultations and safety action plans. We are recognised as one of Australia's leading OHS consultancies and innovators, the OHS Essentials Program will help bring our expertise to your workplace.
The Essentials Program is fully subsidised by the State Government, meaning eligible businesses don't have to pay a cent for a complete safety assessment of their workplace and a customised action plan to make sure they're compliant.
As a WorkSafe approved consultant, Work Safety Hub's team of experienced and dedicated safety consultants are now available to businesses that are accepted into the Essentials Program – at no charge.
If your business is just starting its OHS journey, or is in need of a long-awaited OHS overhaul, this is the perfect opportunity to register.
Make sure your business is safe and compliant
You can sign up for the Essential Program via our website, or call us on 1300 610 059 and we will manage the registration process on your behalf. Acceptance into the Essentials Program usually takes 24 - 48 hours.