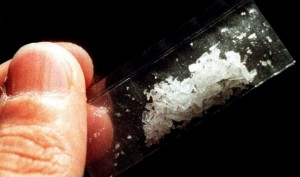 The Federal inquiry into ice has grown more aware of how the use of the drug continues to rise particularly in the mining industry.
The AIG report shows how monthly use of ice have increased in the mining sector as opposed to other workplaces, where an estimated 38% of workers surveyed have admitted to have used the drug.
The Australian Industry Group stressed several cases including the one on the dump truck driver who came to work under the distinct influence of the prohibited drug. Testing and examination of the same worker revealed a positive result for the use of methamphetamine that was four times over the cutoff detection level.
In a different case, the Australian Industry Group discussed the alleged conduct of 3 road train supervisors in forcing another employee subordinate to get cash from the employer's credit card to make an ice purchase.
Stephen Smith from the Australian Industry Group stated his concern on the increasing use of ice particularly among mining workers.
Smith said that if you are working on a mining or construction site surely you would want to be pretty sure that you are not working with a person who is under the influence of a drug like ice.
The AIG representative wants to see business employers allowed to carry out workplace drug and alcohol testing without any opposition from unions, which the group has claimed to have hindered many employers in fully managing all risks related to work health and safety.
The AIG targeted the CFMEU, further claiming that the drug and alcohol testing policy objectives of the unions prioritise the rights of drug-affected employees over that of general workplace safety, which they believe is unjust and improper.
AIG said that the policy objectives basically focus on worker impairment instead of the objective medical drug and alcohol testing processes that are strongly underpinned by Australian Standards. Smith added that it is particularly recommended that worker impairment must be distinguished by observations made by an employer's safety committee members.
The AIG likewise wants to get business employers and owners in agreement for their support on educational resources that will primarily focus on providing assistance in dealing with the effects of the ice drug in the workplace, which needs to include the provision of details of external support services for those affected employees that will go hand in hand with existing employee assistance programs that are currently being offered by most employers.
Finally, AIG proposes that law enforcement bodies and authorities provide workplace liaison services as well as hotlines where employers and employees affected by ice can reach out to.