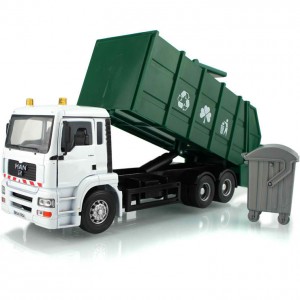 The defective brakes of a rubbish truck that caused a disastrous crash in Perth four years ago cost the waste management company Transpacific Industries a $363,000 fine.
Federal Court Justice Michael Barker discovered that the giant waste management company breached health and safety laws in four counts with their failure to implement the required brake maintenance on one of their Cleanaway garbage trucks.
It can be recalled that in February 2011, Mary Louise Ross immediately died on West Swan Road in Caversham when her vehicle was hit by the 12-tonne Cleanaway truck head on. The driver of the rubbish truck sharply stepped on the brakes when the car in front of him veered suddenly on to the gravel border to avoid a stationary van at a junction. The truck had already skidded 60 metres by the time it had hit Mrs. Ross' car.
It was discovered later that the front brakes of the truck were apparently inaccurately adjusted despite having just come from the service centre a week before the said crash. According to federal regulator Comcare, had the brakes been correctly adjusted, the truck was believed to have stopped 13.6m short from Mrs Ross' car. The van driver was reported to have suffered from severe injuries to the neck from the crash.
Investigations showed vehicle maintenance practices of the waste management company had systemic deficiencies, which prompted the federal regulator to take legal actions against Transpacific for its inability to manage the health and safety of its employees as well as other road users.
The $363,000 fine is so far considered the largest against an employer as a result of only a single court process initiated by Comcare. Police forces made an investigative inquiry into the crash but did file any lawsuits against the driver of the truck.
Justice Barker emphasised that although Transpacific had conveyed their remorse over the incident and had immediately made modifications to its servicing system, it attempted to lessen its responsibility for the breaches by putting the blame on the truck driver for failing to take the necessary precautionary actions that may have potentially prevented the devastating incident.
Justice Barker explained, "The fact that a person died as a result of that incident is not of itself the basis upon which a penalty is imposed, but in this case the fact that someone did die highlights the seriousness of the contraventions."
The Justice official added that the prosecution and penalty should be heard by all employers in the country in general and the Transpacific in particular and that staying vigilant in maintaining safe and secure work systems should be implemented to the highest standards possible.
Jennifer Taylor, Comcare's CEO, mentioned that the case directed the focus on the urgent need for employers to secure robust safety systems especially for heavy vehicles and bigger workplace equipment.