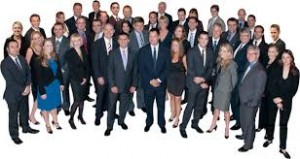 Upcoming plans on expanding the role of the national workplace safety regulator was believed to be a disaster waiting to happen, according to statements from lawyers who explained that the organisation's failures from previous regulations suggest that it is not up to the task at hand.
The Australian Lawyers Alliance emphasised on the successful prosecution against the construction giant John Holland, which is administered by Comcare, the national safety regulator, has pinpointed some negative issues.
Andrew Stone, Lawyers Alliance's national president, showed that in a recent court case, it was revealed that John Holland had breached several occupational health and safety laws over many instances prior to the successful prosecution. Stone added that the construction giant was fined $110,000 when a worker suffered from a serious head injury when he was hit by a collapsing bridge at Brisbane Airport Link site.
The national president for Australian Lawyers Alliance said that it was only months earlier when a person was crushed to death on the same worksite and the said case has yet to be solved. Mr. Stone expressed his worry when he asked where Comcare was and what it was doing to prevent the breaches.
The Lawyers Alliance president was bothered by the thought that "if Comcare was exerting enough effort to regulate worker safety adequately across a number of companies and organisations, why would anyone be putting more workers from across Australia at increased risk by having them join Comcare's inefficient regulatory arrangements?"
Comcare, the national workplace safety regulator, covers national companies Telstra, the Commonwealth Bank, and Australia Post. The federal government recently announced the legislation that entailed the expansion of Comcare's role to encourage other businesses to take part in the market.
"Sadly, it is cases like this that we continue to warn [federal Minister for Employment Eric] Abetz about, yet none of the three pieces of legislation introduced by the senator relating to Comcare address these deficiencies," Mr. Stone added. "Rather, Senator Abetz wants to further expand an improperly functioning scheme that has an appalling safety record and open up that scheme to even more businesses across the country."
In its annual report last year, Comcare reported 13 workplace fatalities within its mandate, according to the president of the Lawyers Alliance.
A representative for Mr. Abetz rebutted that the successful prosecution clearly showed how Comcare was doing a great job. He further explained that the very fact that a prosecution was taken and turned out successful makes for viable proof that Comcare is an active and effective regulator.
He allegedly pointed back to the alliance to accuse them of having an unfortunate history of defending the loopholes of the current Comcare scheme. He ended his statement with his disappointment on the lawyers' organisation that was putting the interests of those who would benefit from the current flaws in the plan at the expense of taxpayers who actually pay for it.