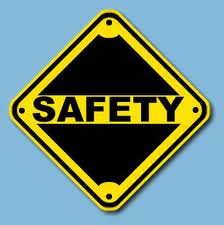 On January 1, 2014, South Australia will be the latest in 2013 and the first in 2014 to enforce its harmonised workplace health and safety laws.
SafeWork of South Australia has said that it finalised its regulations that indicated the harmonised laws towards the last quarter of 2013. A few new requirements were stated with a grace period of 12 months to comprehend the new laws. The grace period will end on 31 December 2013. The regulations are subjected to changes that include the usual high risk construction industry, along with electrical, diving and hazardous chemicals.
The harmonised polices will be effective 01 January 2014. The aim of the changes is to improve the work safety of South Australians, said Mr. Bryan Russel who is the Executive Director of SafeWork South Australia. The Executive Director added, "The transition year has provided people time to familiarise themselves with the changes and to meet their new legislative requirements."
The introduction of a safe work practice needed for high risk construction work, coupled with more duties to be assigned for the principal contractor, are only some of the new regulations that will be introduced starting 1 January 2014.
Meanwhile, employers will need to conduct audiometric testing for workers who always use noise-protection equipment. They must likewise inform SafeWork South Australia of any risky work within seven days. They must not forget to conduct health monitoring as well.
Management plans for workplaces are also required in work places where natural asbestos occur. This also includes new competencies needed for diving jobs (must include job qualifications and dive plan) and reports on usage, supply and handling of restricted carcinogens.
SafeWork South Australia is willing to host more public information sessions on 14 and 16 January to provide more solutions and more details on the harmonised laws. A full list of the regulations is available on the SafeWork South Australia website.
Mr. Russel concluded his statements with, "We are working with business, industry and workers to keep South Australians safe and healthy at work."