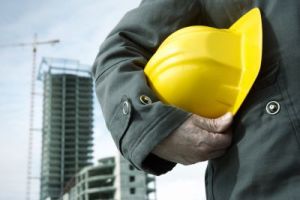 For the second year in a row and based on a per capital income, serious injuries reported on ACT constructions sites continue to rise. This came two years after a major report on surrounding site safety called for a considerable reduction of 35 percent.
Between the years 2012 and 2013, construction workers of the Canberra region suffered injuries at an alarming rate of 31.5 people for every 1,000 population, which was apparently the highest rate so far recorded on any territory or state in Australia.
There were 24.5 serious incidents recorded per 1,000 residents when the Getting Home Safely report particularly within workplace safety was originally released in 2012. This was at the same time the report called for a considerable 35 percent reduction on the rate of injuries on ACT construction sites in a span of three years.
Construction, Forestry, Mining, and Energy Union ACT Secretary Dean Hall expressed his frustration over the new figures, describing them as a "bloody disgrace" and emphasized that it was only a matter of time until someone would eventually get seriously hurt, or worse, lose his life in the construction sites.
Mr. Hall added that "it's just pure luck there isn't more people being killed. What we are seeing is reports of some serious near misses but also some very nasty accidents."
The CFMEU secretary put the blame for the bad figures up with the ACT Master Builders Association and the respective employers as they have not seriously taken into consideration the recommendations that have been reported by the Getting Home Safely.
Mr. Hall mentioned his worry that they are practically having lives destroyed due to serious workplace accidents and that workers are suffering from serious disabilities that eventually lead to breakdowns of relationships and abuse of alcohol and drugs—apparently, entire families being damaged and destroyed.
ACT Work Safety Commissioner Mark McCabe, on the other hand, explained that while the figures bore an 18-month lag on them, they remained alarmingly high and there was no doubt there were a lot of opportunities for improvement.
Commissioner Mark McCabe further emphasised the need for employers to acknowledge that it is not a good reputation for the ACT. There are some companies that do great things, while some businesses have implemented some changes—but there is still a general need for a large number of these companies to translate all their talk into action.
The commissioner said that WorkSafe is still on the hunt for very poor cases of very alarming non-compliance more than they would like to be finding—and more often than not, from quite substantial companies.
Mr. McCabe mentioned that the government had already done their part in helping prevent these serious injuries, including the additional resources that they have contributed to WorkSafe and making considerable enhancements with their procurement processes.
Deputy Executive Director Jerry Howard of Master Builders Association was likewise alarmed by the rise in figures on serious injuries, believing that safety on ACT sites are given top priority since the report.
The new figures were released as part of an update to be produced for the Legislative Assembly on the implementation of the Getting Home Safely report by Minister Mick Gentleman of Workplace Safety and Industrial Relations.
"The Government takes the safety of workers within the ACT seriously and wants no member of the community to fail to return home from work."