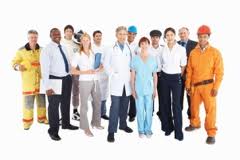 Work Cover Queensland and the Australian government have plans to change the definition of "worker" as used in workplace health and safety laws. The plan was initiated to be consistent with that of the proper connotation used by the Australian Taxation Office (ATO). The importance of the employer-employee relationship is re-emphasised likewise in the proposed definition change.
Another purpose of the change is to mark the distinction in the lines of responsibility and that workplace health and safety laws have already changed because of this.
On the positive note, red tape will be prevented as well in the area of worker compensation if the proposed change will materialise. The changes proposed to be done included expanding the definition of the worker. Consequently, as a result of such change, another part of the state legislation restricted the general definition. As much as possible, Work Cover Queensland would want to reduce the incidence of inconsistencies of concepts that may result to confusions, duplications and arguments that could lead to unnecessary legal costs.
In the licensed brothel industry, for instance, a part of the definition is confusing. The brothel owners along with their lobbyists are using the ATO definition of a worker for a long time. But they do not honour the broader definition of "worker" based on the definition of OHS laws. Non-monetary issues like worker welfare and work safety are not considered as main issues so it is not prioritised in the broader definition.
The current definition of workers also affects insurance claims. Different types of business insurance are available and that the policy can be minimised, managed or worse, be manipulated. The relevance of workers compensation safety is largely dependent on this. The concept of insurance is being understood by the business itself and by manipulation, the cost of workers' compensation may not be enjoyed. Insurance is business cost and it is inevitable as it compensates for work injuries.
According to Work Cover Queensland, "Keeping the worker defined by an economic relationship allows a business owner to have their closest professional relationship with their financial officer rather than with operations or, heaven forbid, the safety manager (if they have one). It allows some to see workplace injury as an SEP, 'someone else's problem'. That someone else could be the Return-To-Work Coordinator, the Workcover agent, the human resources officer, the part-time paymaster, but most commonly, the worker."
Additionally, efficient safety management and making the workers feel valued may be considered an excellent way of preserving its most important asset. A prolonged pain and disruption to the worker, along with reputational damage, legal costs, and compensation costs could result if harm prevention of OHS is not prioritised, thus leading to a chain reaction of worsening workers' compensation costs as illustrated by the brothel worker case.