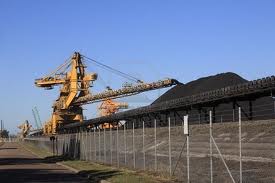 Incitec Pivot Ltd and a recruitment agency Skilled Group were fined a total of $160,000 after its factory labourer has his arm trapped in a conveyor. Skilled Group was fined $70,000 while Incitec Pivot was convicted and fined $90,000. Both companies pleaded guilty at the Geelong Magistrates' Court for failing to implement proper workplace safety.
The accident happened last June 2011 when Skilled Group assigned its employee to Incitec's factory in North Shore (near Geelong). The employee was responsible for making sure that the conveyor belts are operating efficiently. He attempted to eliminate the build up of fertilisers from an overhead conveyor belt using his own shovel.
However, his arm and shoulder got caught up into the conveyor when his shovel got stuck into the conveyor belts leaving him trapped for a few minutes into the equipment. The factory worker suffered a serious and permanent injury on his left shoulder. He was said to be under medical care for nine months after the freak accident.
The investigation conducted by WorkSafe Australia revealed that it's a common practice for workers at the factory to chip fertiliser off moving conveyors with crowbars, shovels and hammers. Incitec depended on a "buddy system" to train the injured labourer. But then, it was confirmed that one of the "buddies" is also unaware that doing such is dangerous, that is, removing fertiliser off a moving conveyor belt and that his training time is not sufficient enough (for only two weeks).
The Magistrate said that it was supposed to be done during production breaks while the conveyors were turned off. The workers are unaware of it and they were not properly oriented about it. During the trial, Magistrate Ann McGarvie said: "A buddy system only works if your buddy is telling you the right thing to do. Here, that didn't happen."
Skilled Group had failed to justify the true nature of the job description of its employee and worse than that, it was not able to verify if Incitec gave the worker a proper and complete training for the job.
WorkSafe's Regional Director, Adam Rogers was disappointed upon knowing it saying, "We hope this case serves as a wake-up call for employers, managers and supervisors to recognise their added responsibilities and make sure their risk assessment, training, and supervision practices reflect this." He added that employers are obliged to ensure a safe workplace.