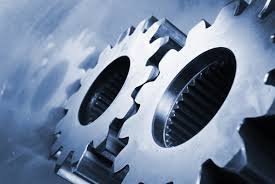 According to a recent report, although occupational safety and health is rarely making headlines nowadays, it is not right to assume that manufacturing has become a safe occupation.
So much effort has been exerted in the past few years to prevent any kind of injury on the workplace and at the same reduce claims on compensation. However, there are still several workers who ended up being admitted to hospitals due to serious injuries which are related to work.
Everyone who leaves their house to go to work is expected to go back at the end of the day. Unluckily, this cannot happen every time.
Manufacturing Industry
A recent publication from Safe Work Australia entitled "Key Work Health and Safety Statistics Booklet 2014" has revealed that the manufacturing industry in Australia is not that safe, contrary to what many people believe.
Data from the report says that in the years 2011-2012, manufacturing ranked second among the most dangerous industries in Australia, having a total incidence rate of more than 20 serious workers who have filed for compensation claims in every 1000 employees.
While manufacturing reports to have high incidence of injuries, if we rewind to ten years ago, the numbers are actually more shocking.
According to the said report, in the past eleven years, the injury rate has decreased by almost 26 percent. Among the most common causes of fatalities including being hit by falling debris, vehicular incidents, and being trapped between moving and stationary objects and machinery.
In the same period, bodily stress has also been recorded as the top injury cause, accounting for almost 41 percent of claims, followed by slips, trips, falls and being hit by objects.
Reducing Injuries
According to the Health and Safety WorkCover Authority director, Len Neist, teamwork is considered as the most important factor in reducing occupational injuries.
He adds that their primary message to all employers, manufacturers included, is to work hand-in-hand with employees to decrease the occurrence of injuries and reduce the opportunities of them happening.
Neist notes that if employees and employers work together as one team, a significant improvement on reducing occupational injuries will result.
In an interview for Manufacturer's Monthly, he said that while a substantial part of the figures are back related, the great news is that these kinds of claims have already been reduced.
Neist reiterates that Victoria, in particular, has reported a decreasing number of back injury cases in the manufacturing industry, from almost 1,000 claims in 2009 to only 848 last 2013.
While figures from Safe Work Australia reveal that the rate of claims for worker's compensation increase relatively with the age of an employee, Neist points out that older workers have a lot of work-related ideas and experiences. It would be good to use the insight that they have to offer in creating safer occupational environments for the greater public in the future.
The key to establishing this goal is good data recording and teamwork. He is quick to emphasise that we would all be surprised to find out the excellent results that would spring from an effective employer-employee relationship.