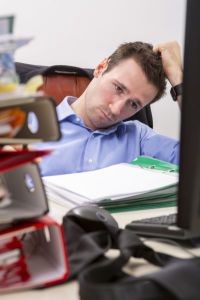 The beyondblue chairman shares his thoughts on anxiety and depression in the workplace. He said that a working environment which has a positive attitude when it comes to mental health is an important influence, next to salary, for someone who wants to accept a new job. He explains, Heads Up, a new website which provides advice on how to main a safe and healthy workplace.
Occupational Health and Safety
When businesses, big or small, consider all their obligations when it comes to occupational safety and health, many of them think about accidents or injuries that can bring about physical harm to workers.
However, a less-known fact in regulations and legislation concerning occupational health and safety is that employers are mandated to make sure that they provide a mentally healthy workplace to their employees. This means that an ideal workplace should be an environment which is conducive to coming up with good outcomes and one which respects people.
Beyondblue, a nationwide initiative on anxiety and depression, has come up with a campaign called Heads Up in order to reinforce the responsibilities of employers towards their staff, at the same time encouraging other businesses to advocate for workplaces which support mental health.
According to Jeff Kennett, the organisation's chairman, together with the Mentally Healthy Workplace Alliance, including governments, business groups, SANE and Black Dog Institute, their main purpose is to promote change in many occupational environments.
In a similar way in which beyondblue has altered public discussion about mental health issues like depression for the past 15 years, the organisation is hoping to make sure that employers make mental health as a priority inside the workplace to make sure that everyone has a pleasurable working experience.
Mentally Healthy Workplaces
Kennett reiterates that mentally healthy working environments include those where:
•Employers and managers understand and respect all the needs of the people that they employ and manage
•Needs of the individuals are responded to with utmost flexibility and respect
•People work with each other and show support in a culture-friendly environment
•Outputs improve due to the supportive and positive culture inside the workplace
In a recent report published by Instinct and Reason, they revealed that businesses which do not invest in creating a mentally healthy working environment are losing money, productivity and staff. Next to salary, the next important factor that people consider when selecting a job is the way employers prioritize the mental health of employees.
Ever since its launch almost two weeks ago, Heads Up has acquired more than 22,000 visits and 1,300 registrations from different individuals who want to know how they can improve their workplaces' initiatives on mental health.
While the number one concern of beyondblue is the wellbeing and health of employees, a recent report found that Australian workplaces lose almost $11 billion on the cost of worker's mental health conditions, compensation claims, absenteeism, participation and productivity.
Furthermore, if an employer decides to invest money and time on creating a workplace which is mentally healthy, the situation is a win-win – it is good for the business and the staff.