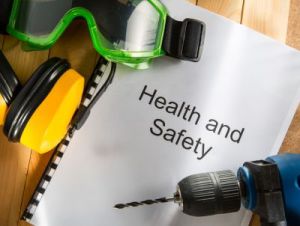 According to the most recent report entitled "Work-Related Traumatic Fatalities, Australia, 2014," Safe Work Australia, the country's leading advocate in the development of national regulations to improve work health and safety arrangements across the country, released data that Australian workplaces earned the title of having the lowest number of fatalities in 11 years. The report particularly indicated that only 191 workers died from injuries incurred while at work in 2013.
It should be emphasised that the fatality rate for self-employed workers—4.39 deaths per 1,000,000—was recorded to be thrice as high as opposed to the fatality rate for employees only at 1.31. This is partially attributed to the high fatality rates in the transport, fishing, forestry, agriculture, warehousing, and postal industries; with the last two industries earning a larger proportion of self-employed workers.
In the same report, Michelle Baxter, acting chief executive officer of Safe Work Australia, strongly encouraged all employees—both self-employed and business-employed workers—to be more vigilant and diligent about practicing health and safety precautions at work. Baxter further explained, "While we have seen a 16 per cent reduction in work-related deaths since 2012 [228], this does not mean workers should become complacent about reducing and eliminating risks while working." She expressed her concern about the fatality rate for self-employed workers being considerably higher than their business-employed counterparts. "Even if a worker is conducting a business in their own right, they should not ignore their own health and safety," Baxter concluded in the report.
Among others, the same report likewise covered the following significant points:
- The considerable decrease in the number of work-related deaths from the previous years can be linked to a significant decrease in the number of incidents of crashes and similar accidents on public roads, particularly those involving workers in vehicles.
- In the past year, the worker fatality rate was recorded at 1.64 fatalities per 100,000 workers, with the ratio reported to be at 2.80 and 0.28 between the male worker and the female worker.
- Over the span of 11 years covered by the report, a third of the workers reported dying while at work were involved in vehicular accidents within the workplaces, another third were killed in vehicular collisions and similar accidents on public roads, while the remaining third of these reported fatalities did not involve any vehicle at all.
- In 2013, the fishing, forestry, and agricultural industries were recorded to have had the highest number of fatalities with a total of 48 fatalities, followed by the transport, warehousing, and postal industries with a total of 46 fatalities, and the construction industry with only 19 fatalities. The other 66 members of the list were plain bystanders to some other's work activity.
The complete report "Work-Related Traumatic Fatalities, Australia, 2014" can be viewed and downloaded at www.swa.gov.au. Resources and other significant details developed by professional work health and safety regulators are likewise available to help raise awareness among self-employed workers and small businesses.