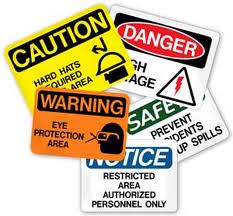 Forty-eight-year-old Michael Booth died in March 2012 when his tip truck accidentally hit overhead power lines that were carrying more than 11,000 volts while he was working on unloading gravel in one area at a Turner worksite.

Project facilitator and contractor Kenoss and Munir Al Hasani, who was one of the officers of the site worksite, have both been charged with their inability to provide a safe workplace and eventually causing a considerable risk of serious injury or death.

Dimitri Brandis who was in charge and responsible for manning the management systems as well as safety department and whose parents owned Kenoss earlier told the Industrial Court that he personally helped compose the generic safety guidelines for the company but admitted that he holds no qualifications for such.

In addition, two other work safety experts who were likewise called in separately for the investigation after the incident reported to the court that the safety arrangements were not professionally organised and even seemed to be informally prepared.

The court further learned that the site did not bear any sight of warning signs, warning tapes, warning flags on the wires, any ongoing site induction or even appropriate site visitor lists.

Dr. Robert Long, one of the experts who was part of the investigating team, informed the court that he was greatly surprised at the worksite settings, particularly when he was not formally checked when he went to the site as part of the investigation process.

Dr. Long also reported how he noticed the minimal documentation including those for particular risk assessments such as those concerning overhead power lines among others. He further reported how he noticed some resistance when he made his recommendations.

Dr. Long reported that he wanted to provide truthful and fearless advice and he clearly noticed that they were not going to follow-through with his suggestions and recommendations which was why he cut his ties with them. He added that he was only shown things that they wanted him to see—not the real facts and figures.

Among the many issues in contention in the case is whether Mr. Booth had been to the worksite prior to the day the incident happened as his employer David O'Meley reported that their company has only started making their deliveries to Kenoss at the site only in March.

Since it is in liquidation, Kenoss is unrepresented in the said case while the other office Mr. Al Hasani is representing himself. He has earlier informed the court of his belief that the said worksite has already been handed over before the accident happened.

If the company is found guilty by the court, it will be faced a fine of up to $1 million, while Mr. Al Hasani will have to pay a fine of up to $300,000.