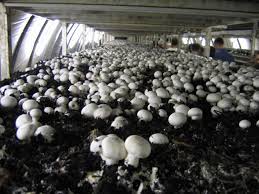 Last month, a mushroom farm owner and manager was ordered by the court to pay the outstanding fine of $50,000 in Bendigo Magistrates court as penalty over a gas explosion incident that lead to a worker seriously getting burned and suffering from injuries caused by the explosion.
Fifty-four-year-old Lance Darren Robertson was found guilty of failing to provide and maintain a safe working environment at his business site, Streamside Mushrooms, a business he ran and operated at Lockwood South, particularly near Bendigo.
The 54-year-old businessman was found guilty by the Bendigo Magistrates court for having failed to provide and maintain a safe working environment for his employees as mandated by law. For this, he was penalised to pay the fine of $50,000 plus $15,106 for additional costs.
It was reported that in March 2013, the worker was sterilizing one of the mushroom growing rooms by heating it when an LP-gas-powered air heater is directly fired.
The worker turned off the gas at the cylinder and likewise switched off the heater. He then reattached the gas hose and connected the air supply duct of the heater to the site's air-conditioning unit so fresh air could be allowed and drawn into the room from outside the building. He likewise opened the room's main door to help disperse the gas.
After a short while, the worker re-entered the room, and not smelling gas, he reconnected the fresh air duct, checked the gas hose fitting again, and eventually switched the gas on at the cylinder, and turned the burner switch on, on the heater. A large explosion followed and the worker obviously suffered from various major degree burns to his entire body including his face, his arms, his torso, and one of his legs.
Further investigation into the incident revealed that the heater had been modified wherein critical functions that powered off the gas intake valves were bypassed in the event that the flame went out.
The court reported that Mr. Robertson had failed to implement some of the most critical safety precautions including:
Ensuring the critical safety functions of the heater that were related to the safety shutdown in the case of loss of flame were not bypassed.
Implementing regular maintenance to make sure that if the heater's burner did not light in the first few seconds of supplying the necessary power, the unburnt LP gas should not uncontrollably escape.
Checking whether the gas supply hose and hose clamp of the heater was LP gas rated and examined and maintained to prevent them from growing loose.
Placing the heater and glass supply outside the growing room so any leaking gas was safely vented in safe premises outside.
Health and Safety Executive Director Len Neist emphasised the importance of maintaining equipment to ensure that they meet modern industry standards as a critical factor of the safety equation in any workplace.