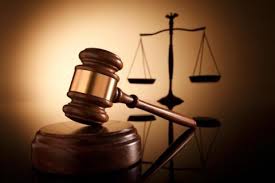 A minister of the Victorian government has been stood down from cabinet and is currently facing the sack with various allegations of systemic abuse, intimidation, and bullying thrown at him by his personnel.
In this first major scandal to be bombarded at the six-month-old Daniel-Andrews-run government, Small Business Minister Adem Somyurek is currently being investigated. The inquiry is the result of the complaint filed by his chief of staff about a pattern of "aggressive, intimidating, and threatening behaviour" of the minister.
Mr. Somyurek has strenuously denied, however, the alleged misconduct. The complaint incidents are said to have occurred over the past few months and have been reported by a number of employees under the ministerial office, which includes Dimity Paul, who is the minister's chief of staff.
Mr. Andrews confirmed his concern over the allegations and claimed that the reports are of a serious nature. "It relates to the personal behaviour of the minister, and it is alleged that his personal behaviour was of a threatening and intimidating nature. These are serious matters. I believe that every single Victorian should feel safe at work," he added.
While he could not be contacted on Saturday about the issue, Mr. Somyurek issued a statement that denied the claims.
He stated that he will stand aside from his official duties effective immediately until the review is completed by the secretary of the Department of Premier and Cabinet, Chris Eccles. He added that upon hearing of the allegations, he personally sought prompt investigation into the matter. He claimed that the allegations are completely untrue and baseless and that he openly welcomes the review and the same opportunity to have his name cleared.
For someone who has been staking much of this authority on trying to fight and eliminate violence against women and bullying in the workplace, these claims are substantially sensitive for the Premier.
The complaint and investigation came as the state government commences an inbound trade mission over the weekend, which Mr. Somyurek was supposed to help spearhead.
On press conference from the weekend, Mr. Andrews could not conclude on the repercussions Mr. Somyurek had to face if the claims proved to be true or the number of alleged incidents had occurred.
It is understood by the Sunday Age that an argument between the Minister and some of his personnel happened prior to the day of the hearing, which eventually resulted in one of the employees being given the sack.
On Friday, a formal complaint was filed with the Department of Premier and Cabinet, which prompted an interview Mr. Eccles.
Some Labor insiders have suggested that the idea behind scandal could be associated with some political power-play between Mr. Somyurek and Ms. Paul, whose parties had a falling out after the latest realignment within the Right of the Victorian ALP.
Many others however rejected the