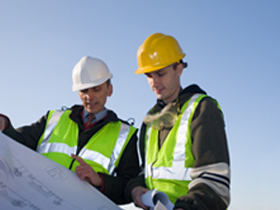 The Health and Safety Representatives (HSRs) course provides the knowledge and practical skills HSRs need to effectively exercise their powers.
From the perspective of the Health and Safety Representative, it embraces the very latest learner focused instructional model to build knowledge, which comprises lectures, case studies and engaging practical activities that create a desire to learn.
Through active participation, study and reflection, participants are provided numerous opportunities to convert their new knowledge into skills. Training equips HSRs with the confidence, skills and knowledge to represent their Designated Work Group members (DWG) and to help make their workplace safer.
Who Should Attend?
When a HSR is first elected, it's recommended that they undertake an HSR Initial OHS training course as soon as possible. Deputy HSRs also have an entitlement to this training. Under Section 67(1) (a) of the OHS Act, 2004, a HSR has the right to attend an initial course of training, with a provider of their choice, in occupational health and safety following election. Additionally, this course is applicable for line managers, supervisors, safety officers, health and safety committee members, small to medium business owners, human resource officers/managers and anyone with responsibility for, or who has an involvement in, OHS.
What Will Be Covered?
On completion of the HSR initial OHS training course participants should be able to:
understand the legal framework for OHS;
describe the roles and powers of the key workplace parties (not HSRs) in the OHS Act;
understand the representation role of HSRs and their legal powers and entitlements;
understand the role and representative powers of a HSR in the identification of hazards and risk controls at the workplace; and use their skills to represent members of their designated work group (DWG) and participate in workplace consultation, issue resolution and negotiation.
Comprehensive participant notes and up to date supplementary information will be provided.
Duration: 5 Days
Call our Customer Support Team on 1300 610 059 to register now!
Next Public Course Dates
1st – 5th June 2015
24th – 28th August 2015
7th – 11th December 2015
Location: 18 Station St, Moorabbin. Public Course Cost: $970 inclusive of catering.
Click here to download the registration form. Please complete the form and return to admin@worksafetyhub.com.au
In-house Courses Duration: 5 Days, can be delivered over 2 or 3 weeks. In-house Courses Price on Application. Minimum 10 participants.