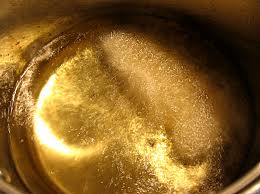 Hungry Jacks was fined a whopping $90,000 and additional costs by the Industrial Court after an incident caused a worker to suffer from third-degree burns while performing work tasks at the Edwardstown restaurant.
As retold, in June 2012, a young worker of the company was ordered by his immediate supervisor the very basic task of filtering cooking oil from one of the deep fryers; this task requires workers to make use of a mobile filter.
While going about the task however, the worker unfortunately slipped and fell into the open top of the said mobile filtration unit, which apparently had resulted in hot oil splashing right on the worker and causing severe burns.
It is alarming to note that no ambulance was called despite the same worker being in severe pain, suffering from the sustained third-degree burns on his right hand, forearm, and the right side of his torso or an estimated more than 10 percent of his body, all requiring major skin grafts.
Based on the records, the young worker came with less than a month's experience about the delegated task, and prior to the said incident, had very little experience in filtering cooking oil from the fryers.
Under the former Occupational Health, Safety and Welfare Act 1986, Hungry Jacks was prosecuted for failing to make some critical and fundamental needs in the workplace: to provide plant safe conditions, to maintain safety precautionary measures and systems of work, and to provide a system or program that ensured that workers get the most appropriate and prompt medical attention and treatment as soon as reasonably practical immediately after a major injury.
Executive Director Bryan Russell of SafeWork SA explained that the case clearly emphasised the vulnerability of young workers including all the more popular and commonly known and widely understood dangers that comes along with cooking hot oil.
The executive director further discussed the significance of young workers to be given complete and comprehensive induction, training, as well as supervision and to be made aware of the importance of the use of personal protective equipment that is more appropriate to the task delegated to them to ensure that they are kept safe while at work.
Mr. Russell said, "No worker should experience an injury during the course of their duties. Everyone needs to remain vigilant in managing workplace risks, particularly in those areas where young and inexperienced workers are present."
The said incident was not a first for the company Hungry Jacks. The company has earlier been prosecuted for an incident in July 2003 also had a young worker reported to have sustained severe and serious burns from hot cooking oil.
After the said incident, Hungry Jacks continued to review its procedures and policies on all aspects of oil filtering and have installed self-filtering deep fryers for their restaurants in South Australia. They have likewise committed to allocate nearly $6 million to have all their existing fryers across the country replaced with self-filtering fryers.