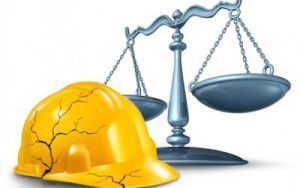 The obligations of an employer when it comes to the safety and health of his workers will justify reasonable and lawful directions, which can further the different objectives regarding occupational safety and health.
The management of injuries related to jobs has been considered a delicate exercise, as it has different – sometimes even conflicting – problems. For instance, we know that the employee has the right to return to his or her work (as stipulated in the agreement or contract) following an injury, but what if the employer does not feel like the individual is fit to come back? Will this constitute as breach of contract or violation of the safety and health laws?
According to a recent decision which was made by the Fair Work Commission, the different safety and health obligations entitle an employer to ask for additional medical assessment or examination aside from what was originally contemplated in the enterprise agreement or employment contract.
Is the Worker Fit to Go Back to Work?
Last October 2011, Mr Grant sustained a shoulder injury related to his job. Subsequent injuries caused him to extend his sick leave.
On the 27th day of March 2013, Mr Grant went back to his employer, carrying with him a medical certificate which says that he is already fit to go back to work and engage in his pre-injury job. His employer requested him to go through extra medical examinations with several occupational therapists which were engaged by his boss. After doing so, he was told that he needed to undergo another medical assessment from a specialist.
In Mr Grant's own view, which he expressed to his immediate supervisor, the enterprise agreement which he signed, provided that the medical clearance which he got from his own doctor would already suffice. He was told that if he refuses to see the recommended specialist, this would mean that he has failed to comply with his employer's requirements.
Because he did not attend all the medical appointments, he was terminated from his job and this prompted him to go to the Fair Work Commission.
Important Lessons
According to the Fair Work Commission's decision, the employer was fair and reasonable with his terms. Due to the fact that the injuries which were sustained by Mr Grant were serious and he had to take a lot of time off from work, the certificate which he presented cannot guarantee that he has fully recovered and was indeed fit to go back to work.
This means that for employers who are managing injured workers, the enterprise agreement or employment contract would not serve as the only consideration. The law provides that the framework can also justify any additional requirements made by the employer. However, any directions of requests must be reasonable and unlawful. Ideally, in negotiating an enterprise agreement or contract, these situations must be readily addressed in clear and unequivocal terms for both the employee and the employer. This will prevent future issues regarding occupational health and safety.