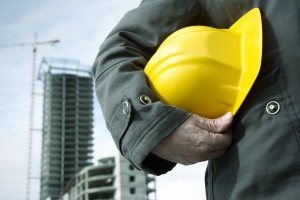 During the construction of the prominent International Convention Centre at Darling Harbour, a potentially deadly electrical safety breach caused nearly 50 electricians to refuse to carry out some non-emergency work.
All workers of the electrical department on the site, which refers to all employees of big electrical contractors Fredon and Stowe Australia, opted to stop work after a conference among the safety committee wherein it was indicated that they feared for the safety of their workers under the builder Lend Lease, whom they accuse of not being able to provide a safe and secure workplace.
The said decision was made after an incident was reported wherein an electrician locked out a switchboard, a standard operational procedure to ensure that the entire circuit remained off while carrying our electrical work.
At the end of the work day when all electricians was done with work, a Lend Lease foreman allegedly directed a different electrician to restore power to the circuit with the use of an angle grinder and cut the padlock off that was securing the switchboard area.
As such, an electrical worker was reported to have been just moments away from being fatally electrocuted when he began work on what was believed to have been a "dead" circuit the following morning.
The Electrical Trades Union (ETU) explained that the said incident, which is an obvious breach of the basic safety precautions, almost caused the fourth fatality on a Sydney construction site in less than two weeks.
ETU secretary Steve Butler emphasised that it is an industry standard for electricians to use particular padlocks to lock out switchboard and other similar equipment that will prevent power from being restored to circuits that are being used and worked on. He added that these padlocks always come with a written warning that the circuit is locked out and that only the electrician who installed the lock has the authority to remove it, and these things are put in place for necessary safety reasons.
Secretary Butler is extremely concerned that a foreman would intentionally breach this procedure by deliberately ordering a worker to restore power by illegally cutting the lock off and with no warning to other electricians that he had ordered so.
In addition, Mr. Butler relayed the workers' concern that it had taken many days for Lend Lease to report the incident to WorkCover NSW and that the safety regulator had mentioned that they would not be investigating the said report.
And as such, the union is demanding that both Lend Lease and WorkCover NSW conduct a thorough investigation of how such basic safety practices were suspended, eventually putting lives at a great risk. They added that it really should not be too much to ask that such fundamental safety practices be undertaken to ensure every worker is able to return home safely to their family every night after work.
Lend Lease issued a statement that reports WorkCover has found it to be a non-reportable incident and that no investigation is necessary.