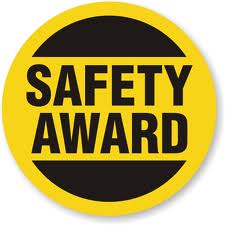 A national workplace safety honour has been awarded to Frasers Livestock Transport because of its innovative module, which was custom-built and designed in their own Warwick workshop.
It was Director Ross Fraser who accepted the said award as Best Solution to an Identified Workplace Health and Safety Issue out of 11 finalists coming from all over Australia during last Monday's ceremony held in Canberra.
The ninth National Safe Work Australia Awards, which happens every year, was held at the Old Parliament House.
Tough Competition
For this year, a total of 37 finalists from different industries competed among four categories, as they were earlier picked as winners from previous regional and state occupational safety awards.
According to the judges, the cross-loading module from Frasers stood out from the rest as a comprehensive and original solution to a sensitive and complex problem.
Ross Fraser said that the hardest part of the job, when it comes to safety, is the transfer of stock coming from road trains going to B-Doubles because they have to comply with certain restrictions. This is the reason why they came up with cross-loader, for minimization of risks.
He adds that he has never imagined receiving an award for such development because it was designed by the company to meet a specific need.
Mr. Fraser said that with the time he has spent working in the transportation industry, he has witnessed several big changes, especially when it comes to safety and health. Nowadays, companies and their staff are becoming more knowledgeable of the risks. Furthermore, training has been given more importance these days and people are recognizing the different safety standards which are being put up in workplaces.
Fraser acknowledges that the award is a big recognition for the company and also for everyone who has put in their effort and time in order to come up with the module.
Workers' Safety
Chairwoman for the Australian Trucking Association, Noelene Watson, said that the award aptly recognizes the commitment of Frasers towards the safety of their workers.
Mrs. Watson notes that through the company's development of a one-of-a-kind cross-loading module, Frasers was able to address long-term safety issues in the transportation of livestock.
Aside from that, the module significantly reduces the time that it takes to cross-load crates, which is an evidence that good business and good safety can come hand in hand.
All over the trucking and transportation industry, many businesses have taken inspiration from Frasers' efforts and have worked on improving their worker's safety and health.
Watson said that one accident or injury is already considered significant, but certainly, everyone is heading towards the correct direction.
The solution that Frasers has come up with has not only paved the way for improvements when it comes to the safety of drivers, but it has also affected the morale of the staff and has created stronger interest in the livestock and grazing industries, prompting more and more companies to come up with their own cross-loading designs and modules.