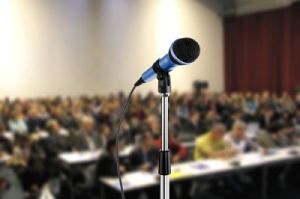 Next month, the safety spotlight is scheduled to be focused on Western Australia as the Safety in Action is set to arrive on June 11-12, 2014 in Perth.
To be held at the Perth Convention and Exhibition Centre, the said event will feature over 100 top influencers from the safety sector who are more than willing to provide insights, services and solutions all over Australia.
Different Industries
The event, which is going to be presented and sponsored by The Safety Institute of Australia, is geared towards assisting employers and workplaces achieve measurable and real occupational health and safety results by providing important information on different topics which are relevant to industries like oil and gas, construction, mining and more.
The free exhibition will see numerous exhibitors all over the country and their comprehensive display of the latest services and products, all of which are related to work safety. In the event, industry professionals will be given the chance to talk to producers directly about their resources and safety products; therefore allowing them to build relationships for business engagements in the future.
Considering the focus of the state on the lucrative and big mining industry, in connection with the Safety Reform Strategy, it is without a doubt that the exposition, which will last for two days, is essential in the business.
According to Tony Francis, the director of Safety in Action, he is thrilled to be given the chance to go back to Western Australia, especially after his exciting first-time trip to Darwin last March.
Francis said that with the growing industry of Perth, they have come across many WA-based corporations who have expressed their desire to join the show.
Due to the commitment of the government when it comes to Safety Reform, a lot of interesting issues regarding safety have emerged in different industries.
He announced that the Chamber of Minerals and Energy Western Australia and the Department of Mines and Petroleum WA will both be speakers at the event. He hopes that this will reduce serious incidents in the resource industries based in Western Australia.
Events and Activities
The Safety in Action Perth will showcase six presentations every day, which will include four-panel discussions that will cover a wide array of safety topics in seminars which will be given by Workplace Access and Safety – like workplace bullying, building safety, safety strategies, workers' health and injury prevention.
The free program will officially begin on June 11, with the director of Health by Design, Greg McLoughlin, to open a Mine Safety discussion. Hopefully, the said sessions will be able to give light on the DMP's efforts to give excellent services in the changing landscape of expectations and new technologies.
The trade show will offer workplaces in Western Australia with an invaluable chance to finally take full responsibility for the health and safety of their contractors and staff by participating in new and cutting-edge research and working with a few of Australia's leading experts when it comes to the safety and health field.