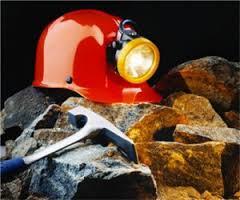 Western Australia's Department of Mines and Petroleum recently brought charges against companies with regard to an accident which happened three years ago.
Two mining service contractor companies, The Pilbara Infrastructure and Inline Engineering Services was recently charged for failing to comply with workers' safety regulations.
Occupational Health and Safety
The issue happened at Portland Hedland, in an FMG-owned iron ore facility last July 2011, when Bevan Coutts, a contractor who was helping to remove a gearbox from an indexer, got caught up between a steel structure and the indexer arm.
Because of the incident, one of Coutt's legs had to be cut off at the scene of the accident while the other was seriously injured, also leading to its medical amputation.
After recuperation and rehabilitation, Coutts later learned how to walk using prosthetic limbs but continued to suffer from mental and emotional distress.
The accident was only among the spate of other deaths and injuries that happened at many Forestcue Metals operations and facilities.
The two contracting companies were charged for violation of Section 12 of Western Australia's Mines Safety and Inspection Act and Section 21 of the Occupational Safety and Health Act.
Other Incidents
Aside from that, one worker has also been reportedly injured due to a forklift accident at Solomon Hub, another one of the facilities operated by Forestcue Metals Group just last week following two serious issues which have occurred on the same site.
According to sources which were present during one of the accidents, there was also one forklift accident a few days before where one worker was also injured, leading to him being airlifted from the site to the nearest hospital.
Some of the other incidents which happened at the site include the rolling of one big water truck while drillers were left at a black exclusion zone when test blasts were fired, the unnamed sources added.
As of this time, FMG has refused to comment on the issues, reiterating that they have no time to give their reactions on unfounded gossip.
The Department of Mines and Petroleum in Western Australia, however, have confirmed that they have received notifications about the incidents, saying that thorough investigations are currently underway.
According to a representative, if the department finds any shortcomings regarding any of the matters which were mentioned above, appropriate action will surely be taken.
Any kind of incident is always given proper attention and concern as mine operators all over WA should work at improving and maintaining safety outcomes.
The safety record of FMG has been placed under the spotlight these past few months after several accidents have occurred in its mining sites.
In August of last year, Kurt Williams, a 26-year old electrician, died at a processing facility in Christmas Creek while doing some maintenance work.
The incident has paved the way for Forestcue to take control away from contractors, finally purchasing an ore processing facility in the same area.
Last October, a contractor from FMG was also airlifted from a similar mine site because he suffered from serious pelvis and leg injuries following the collision of two haul trucks.