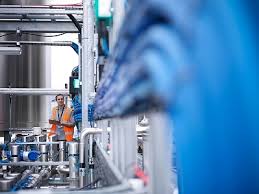 EnergySafety recently announced that they were implementing some changes that would urge electrical contractors to have switches completely disconnected before allowing any person to work on them.
The above announcement, which came after two men were critically injured and two others were killed when one of the said lines short-circuited at the Morley shopping complex on February 3, was made for the organization's fear and dread that a similar incident would occur in the future.
The said change will be applicable to a high-voltage switch that is produced by Long & Crawford Manchester, a great number of which are believed to be in use all across Perth and Western Australia.
EnergySafety Director Ken Bowron recognised the fact that the new regulations can trigger some inconveniences for businesses and other involved entities who require work conducted on the switches by having to implement them after work hours or seek other means of alternative electricity supplies.
Mr. Bowron, however, said that there were legit issues involved that the safety of the public as well as the electrical contractors cannot be guaranteed unless the mentioned safety measures were put in place.
As with the explosion at the Galleria, the men were reportedly hit by a big flash fire while they were trying to isolate some parts of the switch box and it surprisingly ignited the confined room. Predominantly made thirty to forty years ago, the switches in focus are particularly destructive when they fail due to the oil reserves that they contain and use for their insulation.
It was reported that the Galleria switches that failed were holding a reservoir of more than 20 litres of oil, more than 75% of these vaporised during the explosion.
Mr. Bowron expressed his concern that EnergySafety had little alternative but to act as he described the incident as a dreadful tragedy after noting that it remained a subject of an investigation that continues up to this point.
The Electrical Trades Union earlier criticised the regulator and suggested that they should have gone further by having the order extending to all electrical equipment. Electrical Trades Union Branch Secretary Les McLaughlan added that such precautionary measure was necessary to ensure that no more similar incidents in the workplace happen in the future.
Secretary Les McLaughlan pushed his belief that EnergySafety should be mandating electrical contractors and property owners to not perform any electrical work in any live electrical environment, instead of merely limiting the order to that one single piece of equipment involved in the incident.
Finally, Secretary Les McLaughlan extended his sincere thoughts and sympathies to the victims of the said incident as well as their families in behalf of the union's membership in Western Australia and around the country.