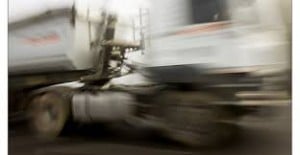 In Western Australia, the father of a truck driver who died, reached out to companies to provide their employees with the right emergency positioning beacons for all isolated journeys.
Matt Bradanovich made the special request after the death of another truck driver last week as he was walking and trying to look around for help.
Four years ago this week, Mr. Bradanovich's son Anthony died when he went out seeking some help in the desert when his truck broke down.
Mr. Bradanovich was very confident to say that his son would have probably made it if he was equipped with an emergency positioning beacon at that time. He said he did not want another family to go through all the sorrows and hardships that their family went through with the death of Anthony.
He added that there has something to be done—and that it should be done fast.
In another incident, 39-year-old Clayton Miller died when he went to seek help after his truck broke down in the state's Midwest about 200 kilometres east of Wiluna earlier this month. It was not however clear if Mr. Miller had any access to an emergency beacon or a satellite phone.
Mr. Miller's death however has triggered many concerned citizens to raise the question on the safety equipment provided to truck drivers working in remote areas.
Current law provisions state that companies need to have their employees working in isolated areas fully equipped with a means of emergency communication to easily get help in the event of an emergency. The law does not however specify the type of emergency communication equipment to be provided and used.
Spokesman Paul Aslan of Transport Workers Union is pushing to have that changed.
Mr. Aslan was confident to say that if both men were provided with a satellite phone or an EPIRB during those critical times, they would still be alive, "but they are not. They are dead—and that's a tragic thing."
Mr. Bradanovich motioned for a request for companies to be required by law to provide truck drivers and similar other employees with an emergency kit complete with all the necessary communication devices, maps, and contact numbers.
Spokesperson Joe Attard of WorkSafe however had a different idea and believed that the current law need not be changed—but that instead attitudes would need to be worked on.
Mr. Attard explained that it is just a matter of the industry and the involved companies to come around the fact that these equipment and other safety and precautionary measures are readily available and are not even expensive, are not heavy, and are not difficult to work around, but will definitely save lives.
Mr. Bradanovich said that while a new work health and safety bill is presently being run before the state Parliament, it did not however provide enough detail and information. He is however hopeful that things will change for the better—and that these things should happen very soon.