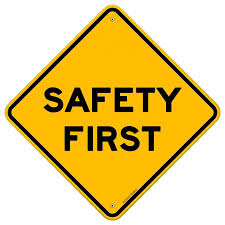 A commercial bakery that has been accused for failing to implement work safety guidelines when a customer was hit by a prime mover while he was trying to pick up stale bread is among the many companies and businesses in ACT's newly specialised industrial court.
Commissioner Mark McCabe of WorkSafety has warned the involved businesses that the authorised bodies will not have second thoughts when it comes to prosecuting those with practices that seriously imply breaches of the law.
Owned by Quality Bakers Australia Pty Ltd, the Buttercup Bakery has been accused of failing in its safety duty following an accident on December 2012 when one of its customers was seriously hit by one of its prime movers.
Julie Arbalis, who has been a regular at the bakery since 2005, was at the depot of the bakery on Gladstone Street that December morning. She was waiting in line for her turn to pick up hundreds of loaves of stale bread that she would normally use as stock feed.
Ms. Arbalis parked her car on nearby concrete as she always had, while the loading dock area was packed. While standing next to her writing a checque for the payment, a prime mover that was reversing struck her. The impact was so strong that she was pushed back onto her car before she fell onto the pavement. The driver, who was working from a different company, ran to her aid, and she was taken to the nearest hospital where she was treated for a serious knee injury.
The Court documents say that Quality Bakers has health and safety obligations to all the people, including its customers, using its loading dock during business hours. The Court accuses the bakery to have failed to warn the people about parking on the concrete, to put up appropriate signs where needed, to allocate parking areas for those waiting to use the dock, and finally, to appoint a person that will watch over all the activities happening at the loading dock area.
No representative from the bakery came when the said complaint appeared before Industrial Magistrate Lorraine Walker. Attorney Steven Whybrow requested for an adjournment of the case and will reappear the following month. On the next occasion, a plea to the said charges filed may be entered.
The case of the Buttercup Bakery was among those work safety prosecutions mentioned in the ACT Industrial Court on Tuesday.
ACT Work Safety Commissioner Mark McCabe said that the listing of three more work health and safety concerns in the Magistrates Court is a clear manifestation that WorkSafe will continue to be vigilant about serious breaches of health and safety legislation and have them immediately referred to the DPP for prosecution.