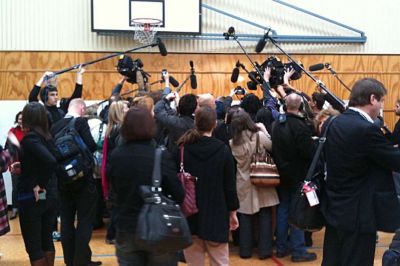 In a recent press release from the Queensland department of justice, a Northgate manufacturer has been fined $120,000 last week over separate workplace incidents that left two workers with serious arm and shoulder injuries.
Esco Northgate Pty Ltd (formerly Austcast Pty Ltd) pleaded guilty in the Brisbane Industrial Magistrates Court last Monday (30 July 2012) to breaching section 24 of the Workplace Health and Safety Act 1995, having failed to ensure workplace safety. The court heard that on 9 June 2011, a worker sustained serious injuries when he was pinned between a crane and a structure. In another incident on 29 July 2011, a worker was seriously injured when his arm was crushed by a core mould manufacturing machine.
Workplace Health and Safety Queensland investigation findings presented to the court revealed that the first incident occurred during maintenance work on a silo. Two overhead 10-tonne gantry cranes operating on the same track system collided, pinning a worker against the silo. The worker suffered fracture injuries to his shoulder.
The court heard the company did not undertake a risk assessment or provide a work procedure for this maintenance activity and there was no lock out in place on the cranes to prevent their operation during the work. Normally this type of maintenance would occur during a shutdown period, but it was decided that the replacement could not wait.
The court also heard the gantry cranes were fitted with audible proximity alarms however the alarm on the parked crane was not working because the crane was turned off, and the alarm on the other crane was not working because it was awaiting parts to repair it. The crane operator was not aware that the proximity alarm was not working and the injured worker had his back to the moving crane for which there was no noise to alert him of its movement.
For the second incident in July, the investigation findings presented to the court alleged that it occurred when workers were in the 'mould shop' making 'cores' for sand moulds with a core blowing machine (CBM).
The injured worker did not insert a guard into the CBM to prevent two moving parts from operating. Once he had wiped the sensor clean, and in absence of the guard, the CBM reactivated and crushed his arm, trapping it in the two moving parts of the CBM, the slide gate, and the sand canister. The worker suffered fracture, laceration and nerve injuries to his arm.
For more of this release click here.