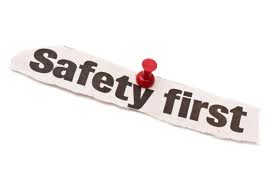 Rita Donaghy, Baroness from the House of Lords, will be coming over to Canberra this June to hold a forum on work safety. Previously, the baroness led a landmark inquiry regarding the high death toll of 86 construction workers in the UK last 2007. She also believed that Australia encountered the same statistical pattern in construction death tolls.
The baroness said, ''The real danger will come when the UK economy starts to pick up and a whole lot of inexperienced or undertrained workers go on site. The death rate [is likely to] pick up substantially then.''
Baroness Donaghy suggested recommendations that included her report on "One Death Is Too Many" which was similarly endorsed in ACT's inquiry into the deaths. This also supported another report that was released with the title "Getting Home Safely" that outlined tougher court sanctions to stop breaches of work safety laws. It will likewise allow government procurement as a model for safe work policies.
It appeared though that after her report was released, much of her recommendations were not accepted by the public. Death rate and accidents in the UK were held down by the economic recession and thus it affected the construction industry which explains for the sluggish growth of the industry as according to the baroness who spoke from London.
Her calls for more resources had failed, as Health and Work Safety Executive had been cut back that also happened in ACT's Work Safety Commission. The Conservative Cameron government was endorsing the rollback of legal safeguards of workers. The purpose of this is to help families of killed or injured workers to make a legal statement first in proving a breach of statutory duty prior to filing a lawsuit for compensation.
Baroness Donaghy said, ''To say things have deteriorated is an understatement. So it may sound political, but a government which listens is enormously important.''
Work Safety Commissioner Mark McCabe said that the kind of cultural change being implemented in UK and Australia ''requires sustained commitment over a number of years to achieve. Changes of government can sometimes derail such initiatives.''
He added that the election of Baillieu Liberal government in Victoria have pressured Australian harmonisation process regarding the issue on new tougher fines and jail penalties on work safety breaches when Victoria representative did not agree to come on board during the 11th hour. This, despite new laws being enforced to be 95% taken from Victoria's existing laws.
The commissioner further said that the work safety conference would include newly agreed sanctions. The sanctions will allow an organisation to be fined of up to $3 million for a very serious breach of work safety while the organisation's director is punishable of up to $600,000 or be penalised by jail for five years.