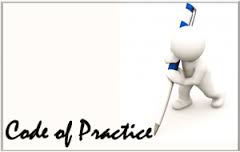 Western Australia finished its draft for Work Health and Safety (WHS) legislation for all industries. The legislative document "Introduction into Parliament" will be launched this year but the timing of release will hinge on the progress of the finalisation of its succeeding legislation for the mining industry.
Meanwhile, the local government of Victoria stated that it will support the policies of national harmonisation. It will not accept the national model for workplace health and safety laws in its raw form.
The code of practice in "Managing Risks in Stevedoring" will be issued for the comments of the public and will be subjected to amendments. Public comments will be accepted for a turnaround time of six weeks.
Safe Work Australia elevated the advice on managing fatigue at work to a "guide" from its status of being a model Code of Practice. The Guide on Managing the Risks of Fatigue at Work was published to be read by Safe Work Australia members. These members will undergo consultations in their respective jurisdictions.
An estimated twenty model Codes of Practice are now accessible by organisations ready for implementation. Some twelve Draft Codes of Practice have already been legislated by the members of Safe Work Australia which will be subject for approval of Select Council on Workplace Relations. Upon approval of the Select Council, it will transform into model WHS Code of Practice.
The Codes of Practice apply to both States and Territories that already enforced harmonised work health and safety legislation. At its current run rate, harmonised laws apply in all of Australia except in Victoria and Western Australia. It outlines practical guide for Australians who owe responsibilities under the legislation to comply with standards of work health welfare and safety.
A court of justice may accept a Code of Practice as evidence of what can be considered as work hazard, risk, and control. It may also be used by the court in identifying if duty holder has complied with the work standard of care. The model code that was drafted by Safe Work Australia will be acceptable within a jurisdiction, upon its formal adaptation of that Code.