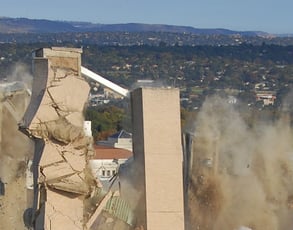 Helping Australian businesses understand the principles of work health and safety is the aim of our two-day Master Class, which returns this November.


The intensive program is a comprehensive introduction to the world of work health and safety, offering real-world insight and practical advice for Australian workplaces.

It will also outline your responsibilities under work health and safety law and your role in identifying risk, assessment and control, and how to oversee safe working practice that aligns with company policy.

Detailed participant notes, copy of the Act and up-to-date supplementary information are included in the course.
Who should attend?
This course is ideal for line managers, supervisors, operations management, small to medium business owners and associated HR practitioners.
At the end of the 2-day course participants will:
Understand the legal background to general work health and safety issues
Be up to date with the responsibilities in implementing safe systems of work based on risk management
Know the maintenance of discipline with regard to compliance with health and safety policies and procedures
Learn your company's responsibility to provide safe work systems
Be clear on the importance of liaison with work health and safety regulatory authorities.
Why is it important?
Work health and safety is at the core of every business. Each staff member plays an important role in ensuring their own safety, and the safety of their colleagues. This Master Class is the ideal introduction to the principles of work health and safety.


Managers, team leaders and supervisors also share responsibilities under relevant legislation. Making sure they are aware of these obligations, and helping them understand the breadth of their roles is key to achieving the highest possible safety standards.

Ultimately, an organisation that embraces a safety culture and invests in the knowledge and skills of its staff are more efficient and compliant. This two-day Master Class if the perfect place to start your organisation's safety journey, or to bring your staff up to speed with modern practices and techniques.
In-house training is available
If you feel that your whole team would benefit from this intensive Master Class, it can be delivered onsite at your workplace.
Register now