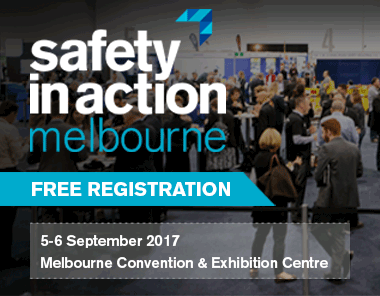 Linking safety strategy, leadership and culture is the theme for this years Safety In Action Conference. The conference is a key event in the safety calendar for Occupational Health and Safety professionals.
The Safety in Action Conference is a two-day, high profile conference for Safety leaders. As the premier conference of the year, the Safety in Action Conference brings together Safety leaders in the health and safety profession, to encourage global involvement and networking across the two days.
Over 700 delegates have attended the conference in the last two years to hear from regulators, thought-leaders and International keynotes who are making a difference in safety culture.
Running concurrently with the Workplace Wellness and Return to Work Conference, and in adjacent rooms, you will be able to switch sessions and plan a track to suit your requirements.
To receive updates on the conference, register your interest and the organisers will notify you of updates as they happen.
Co-located with the three conferences is the Safety in Action Trade show, Australia's leading occupational health and safety event. The Safety in Action Show is trade only event and is free to attend. Find out more here.
The Conference will be held on 5 - 6 September 2017 at the Melbourne Convention and Exhibition Centre.
The event programme is now available. Take a look at the panel of inspirational speakers looking at occupational health challenges and building resilience for the future.
The conference features interactive sessions, including "Charting the progress of Safety II and the Movement away from 'Zero harm'.
Go along and hear from an inspirational panel of speakers. You will have the opportunity to learn new skills, enhance your knowledge, debate current issues and challenges facing the profession, and network with like-minded people.