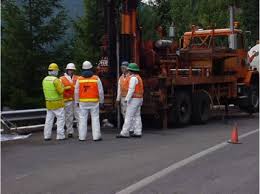 Just recently, the Notifiable Fatalities Monthly report for the month of February 2013 was released by Safe Work Australia. The report provided a national summary of work-related deaths notifiable to Australian work health and safety jurisdictions through an estimate of the number of work-related fatalities. The said report showed 16 work-related notifiable fatalities within the month.
Out of that 16 fatalities, 13 were male workers, two were female workers and one was a male bystander. The report also showed the details of the types of incidents involved. The cause of deaths varied.
First is due to a vehicular incident (5 cases). Out of that 16 deaths, two workers and the bystander were killed from public road incidents. These three workers were killed during a public road crash. Another two workers were killed in a vehicular incident but not on a public road.
Second is due to a hit on the road (4 cases). A worker was hit by a vehicle while on a pedestrian lane in a public road. Another worker experienced the same case but on a private road. Another worker crushed on the road. Another worker was hit by a moving object instead of a vehicle.
Third is due to a fall in the workplace (5 cases). Two workers died when they fell from a certain height in the workplace. Three workers were hit by a falling debris and died also.
Last is due to electrocution in the workplace (2 cases). Two workers died after they were accidentally electrocuted.
The report also included the details of the industry of the workplace at which the fatalities occurred, as well as industry of the decedent's employer. Four (4) of the 16 fatalities occured at construction sites. Three (3) of the 16 fatalities occured either at an agricultural site, forestry site, or at a fishing site. Two (2) fatalities occurred at transport, postal & warehousing sites. Two (2) fatalities occurred at manufacturing sites. Two (2) fatalities occurred at public administration & safety sites. Two (2) fatalities occurred at rental, hiring & real estate services sites. The last of the 16 fatalities occured at an arts & recreation services workplace.
Workplace deaths causes a lot of loss not just to the workers but even to the business and to the community as well. Of course, occupational fatalities can be prevented but everyone has to be responsible to ensure work health & safety in the workplace. Every employer must provide the adequate training to all employees in the appropriate safety procedures. Every employer must establish a safe working environment in order to avoid fatalities in the workplace.