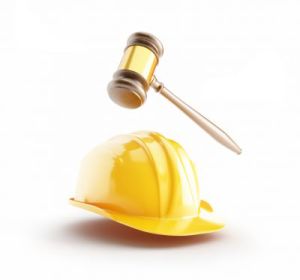 According to a recent internal audit, Lend Lease has records of almost 70 safety breaches which place workers at high risk of falls from height, fire, falling objects and electrocution.
These revelations could not have come at a timely situation as tensions escalate between the Construction, Forestry, Mining and Energy Union (CFMEU) and the said company.
Steve McCann, chief executive of Lend Lease, referred to the union as a disgrace and even went on accusing it of raising the building sites' safety concerns in order to distract the commission on governance and union governance.
Leaked Document
However, a document from the internal department of Lend Lease revealed that the company was able to identify several issues on safety during a scheduled business review last March, when more than 70 of the building sites all over the country were named and placed on a watch list.
The said document, which was disclosed to Fairfax Media, revealed that Lend Lease has a record of more than 60 incidents, 30 of which included falling objects, like scaffolding and tools. It showed that many of the cases indicated failures to offer exclusion zones and safety restraints in areas where the workers were required to work from high places.
There were six incidents related to exposed electric shock where the company failed to properly lock out and isolate the supply of electricity.
Other incidents were related to employees falling from spaces in the ceiling, collapsed scaffolding and ladders. Record shows that there were more than 15 smoulder and fire incidents, many of which were related to heat-related work like welding.
Admission of Guilt?
According to the national construction secretary of CFMEU, Dave Noonan, the company was brave enough to acknowledge its crucial safety issues.
Noonan added that the issues which are related to falling objects due to improper exclusion zones, electrocution risks, falls from heights and collapse of specific structures, goes to show that the company has to step up its game when work safety and health is concerned.
In an interview, a representative for Lend Lease said that the existence of the document is proof that the company is serious about its ongoing efforts on safety, as it is their top priority.
She adds that the document is not a regulatory or legislative requirement but a part of the internal management development process of the company.
The spokeswoman notes that it is a Lend Lease proactive and self-imposed process which they apply on a few business units and projects in order to guarantee that safety concerns get the right response. The process includes focus and resourcing from the higher management in order to put preventive acts in order.
Furthermore, she adds that the internal document is enough evidence that the management has a serious commitment on health and safety.
According to Lend Lease, during the last five years, there has been a significant decrease of time lost because of injury and it strongly rejects claims from the CFMEU that it has compromised the standard levels of safety.