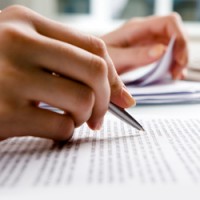 Managers must have confidence in the competence of people providing OHS advice and supporting the OHS function as managers as they may rely on this advice regarding implementation and status of strategies to prevent workplace death, injury and illness.
It is part of the due diligence of those with management responsibility to ensure that those providing OHS advice have appropriate qualifications and competence.
Safe Work Australia in providing an explanation of the role of an 'officer' under the Work Health and Safety Act 2011 advise that part of due diligence includes doing all that is reasonably practicable to obtain advice and ensuring that the source of that advice is credible.
"An officer may rely on information, advice and the activities of others in their governance of health and safety management and decision making. They must be able to demonstrate that such reliance is reasonable." Safe Work Australia, FAQ on role of an officer
The importance of safety professionals providing suitable health and safety advice to industry cannot be overstated. Generalist OHS professionals provide OHS advice and often assist in the implementation of that advice to improve health and safety in workplaces. Until recently, there has been much confusion on which courses are appropriate for becoming a generalist OHS professional. There was no basis for consistent OHS education across Australian universities. To improve this situation, an OHS Core Body of Knowledge (OHS BoK) has been produced to be the basis for OHS tertiary courses to be accredited.
The OHS BoK is the culmination of work of many Australian OHS experts and academics who have written and reviewed chapters on a range of OHS subjects. An independent technical panel was established to define the structure and subject areas for the OHS BoK. WorkSafe Victoria provided the funding for the project, which started in 2009, coordinated through the Safety Institute of Australia and overseen by the Health and Safety Professionals Alliance.
The newly accredited generalist OHS courses provide general knowledge and skills across several areas of OHS. These are different to the OHS specialist courses that provide many OHS generalist knowledge subjects, as well as a deeper knowledge and understanding of specific disciplines such as ergonomics and hygiene.
The OHS BoK will be implemented in two ways:
a) accreditation of OHS tertiary courses and CPD activities throughout Australia.
The Australian OHS Education Accreditation Board has been established for this task
b) certification and maintenance of generalist OHS professional qualifications.
The Accreditation Board is the custodian of the OHS BoK and will ensure it is regularly reviewed and updated.
What does this mean for officers?
In order to demonstrate Due Diligence you must ensure the OHS information and advice you receive is from credible sources, certified OHS professionals are one of those sources.
General advice warning
The information on this site is of a general nature only. It does not take your specific needs or circumstances into consideration. You should look at your own situation and requirements before making any decisions. Please contact our Occupational Health and Safety Consultants for further information.