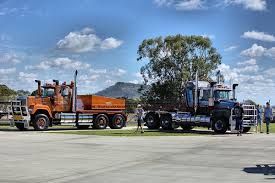 Workers at the family-owned heavy haulage business employing a thirty-five-year-old man that was unfortunately killed in an accident in Henderson last Friday were all in a state of shock with the news of the death.
Dave Symonds, human resources and safety manager of Lees Transport's mentioned that the incident had a huge impact at work, his fellow workers, and colleagues and a counsellor had to come to the workplace and work with them. He added that the representatives of the thirty-five-year-old man had already met with the family of the victim so they could personally express their condolences.
The name of the thirty-five-year-old man who died has yet to be released.
Mr. Symonds reported that they are cooperating fully with WorkSafe and that they do not wish to conclude anything this early. He added that they have rigorous procedures in place that they have to follow.
WorkSafe representatives and police officers earlier confirmed the death of the employee at a Henderson commercial area on Friday morning. Three WorkSafe inspectors conducted their preliminary investigation the whole day of the same day.
Emergency calls were made that claimed of a man who had been trapped under machinery at the commercial premises near the intersection of Sparks Road and Possner Way in Henderson before 8am.
Reports said that a ramp at the back of a low loader may have fallen on the victim as confirmed by WorkSafe.
Reporter Emma Sheridan of Channel Nine told 6PR that a witness claimed to have seen a man who was trapped under a ramp.
Hope Valley firecrew attended the accident together with the police and St. John Ambulance. A DFES chaplain was also reported to have come to the site.
It was later confirmed by a WorkSafe spokeswoman that the man was employed by Lee's Transport and was tasked to pick up supplies. Lees Transport operates in both Queensland and WA regions.
State Secretary Meredith Hammat of UnionsWA expressed her sincere sympathies to the family of the victim and stressed on the point that everyone should expect to come home safely from work.
The state secretary said that the most meaningful legacy to leave for this tragedy was to take significant action to prevent similar accidents in the future. She invited the governments, employers, workers, and unions to be vigilant and to do more.
Ms. Hammat said that the occupational health and safety laws reform in the region had been put on hold for more than seven years now such that maximum penalties for breaches of these laws are very lenient and the protection for involved whistle-blowers should be further strengthened.
In financial year 2014-2015, WorkSafe has reported 22 deaths in the workplace to date, of which 16 were reported in the past year prior to that. Another 57 deaths in the workplace were reported between July 1, 2010 and June 30, 2014.