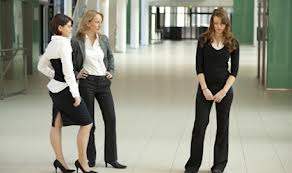 Last month, a woman appealed to the court on a bullying case against her colleague but the case was dismissed eventually.
Fiona Brown claimed that she had been bullied, harassed and undermined by a female colleague when she returned to work after using her maternity leave. She appealed to the Victorian Court of Appeal with Maurice Blackburn's Family Law Department.
During the initial trial, the claim revealed that there were exchange of emails and comments between the two parties. It showed that both women were under a great deal of pressure, both from work and from family responsibilities.
As a result, the court judge concluded that Ms. Brown was not being bullied but that she might actually be suffering from psychiatric injury as a result of the situation. The judge discovered that the evidence does not support Ms. Brown's complaints. The judge did not accept Brown's allegation of harassment because it cannot even amount to a systematic harassment.
Therefore, the firm where the two women are working did not neglect its duty of care to Ms. Brown. The court's decision reiterates that the threshold test for the imposition of a duty of care is the reasonable foreseeability of psychiatric harm. In the case of Ms. Brown, the alleged harassment was not a reasonably foreseeable consequence of the performance of her duties until she raised the issue late in 2003. However at that time, Ms. Brown already decided to leave. Once the alarm is raised, it is important to identify the reasonable person's response to foreseeability of injury like the type which Ms. Brown allegedly suffered. In her case, the facts showed that the firm's managing partner has properly discharged his duties.
Hence, every employer must be vigilant on the possibility that seemingly trivial intra-office exchanges may lead into something that is more serious. Every employer must be responsible to perform duty of care in order to avoid the risk of harm. The best prescription to avoid costly and time-consuming court battles is good work ethics based on sound procedures, early intervention and dispute resolution.