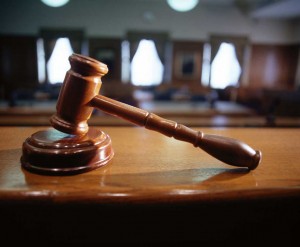 A sign installation business owner pleaded not guilty after being charged for an illegal construction of an advertising hoarding that was latched to a brick wall. It collapsed and resulted in the death of three Carlton pedestrians.
On 27 March 2013, Teenage siblings Bridget and Alexander Jones and thirty-three-year-old Frenchwoman Marie-Faith Fiawoo died when a twenty-metre section of the wall from which a wooden hoarding was attached fell in high winds.
Construction giant Grocon was penalised and fined $250,000 after pleading guilty of failing to keep up with safe workplace regulations at the vacant United Breweries and Carlton site in Swanston Street.
Thirty-year-old Jonathon Westmoreland of Wandin North pleaded not guilty in Melbourne Magistrates Court on Monday to a charge of carrying out building work without first acquiring the necessary permits over a span of several days in October of 2011.
According to Prosecutor Paul Holdenson, Mr. Westmoreland's business was trading as Paramount Signs and was not a recognised corporate entity.
Together with Andrew Woods for the Victorian Building Authority, Mr. Holdenson said in his introduction to the six-day hearing that the Mr. Westmoreland and three other workers constructed the plywood hoarding that was also attached to the brick wall.
Magistrate Carolene Gwynn was informed by Defence attorney Peter Haag that his client was not legally authorised to acquire a building permit.
The initial prosecution witnesses called to the stand who had worked with the accused on the construction and installation of the plywood hoarding to the brick wall. Mechanic Paul Livesay agreed with Mr. Holdenson that the accused was indeed their "boss" and that he too had worked on the job. Before work started with a Grocon employee, Mr. Livesay confessed he had signed a "job safety analysis" but admitted he was unaware whether a building permit had been issued for work on the site.
Signwriter Daniel McMahon claimed he had taken some jobs with the Grocon representative but he too does not remember issuing a building permit, while stone mason Ashley Taylor, also of Paramount Signs, recalled being told by Mr. Westmoreland on "what to do" and did not remember seeing permits or heard discussions about it either.
Building surveyor Guissepe Genco of the City of Melbourne told the court that the masonry brick wall measured about 70 metres while the hoarding ran about 20 metres, of which 20 metres of the wall and collapsed and 2 metres of the hoarding fell on the passersby.
In Mr. Westmoreland's unsworn statement in April 2013 he confirmed he did not obtain any planning permits or building licenses for the work because he believed it was not his responsibility to do so.
Mr. Westmoreland said in the interview that the company Aussie Signs had the work subcontracted to his brother's company who further hired Mr. Westmoreland for the job.
The hearing continues.