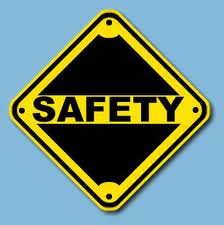 SafeWork South Australia WHS Supplementary Scholarships is now open for application amongst new researchers who are pursuing a higher degree and for those consultants specialising in workplace health and safety. Applications must be received on or before Friday, the 8th of November 2013.
Bryan Russell who is the Executive Director of SafeWork South Australia told in an interview that, "In order to help increase awareness and build knowledge of workplace safety, we have $70,000 in funding available this year for researchers pursuing a Higher Degree by Research."
Mr. Russell added, "The research must be aimed at preventing work injuries, diseases and fatalities, in support of Target 21 of South Australia's Strategic Plan – a 50 percent reduction in workplace injury from 2012 to 2022."
The most recent WHS Supplementary Scholarships were awarded to certain PhD students who are currently undertaking intensive research across a wide range of work health and safety topics that include:
(1) Physical and mental well being of Australian workers in non-permanent work such as contractual, casual, temporary employment or self-employment at the University of Adelaide.
(2) Dealing with mental disorder injuries in the community services sector at the University of South Australia.
(3) Safety performance and safety climate in the health care sector held at the University of South Australia.
For those students who are pursuing higher education, they are eligible to apply for a WHS Supplementary Scholarship amounting to $10,000 annually for the entire duration. Other information is found at the SafeWork SA website.
SA Safe Work Week
SafeWork South Australia is inviting all South Aussies to engage in work safety by participating in Safe Work Week 2013 on 28 October to 1 November. The event will discuss work death/disease and reducing workplace injury. This program was launched via internet by Mr. Tom Phillips who is a Presiding Member of the SafeWork SA Advisory Council. Participants will need to register their attendance or they also have the option to plan workplace safety events of their own.
Mr. Phillips will oversee the event and he looks forward to its success saying, ""With more than 60 free information sessions and the opportunity for workers to host their own activities promoting safe and healthy work practices, there is something for everyone this year. The weeklong program is expected to book out quickly, so we encourage people to secure their seat early and get ready to take a fresh look at work health and safety."
The event kicks off on Monday the 28th of October to be held at the Education Development Centre located at Hindmarsh. It will likewise involve a role-playing scenario of a particular workplace incident.
Essential topics to be discussed during the week-long event include:
Cyber Bullying and the Digital Divide
Communication in Culturally and Linguistically Diverse Workplaces
Bullying, Discrimination and Harassment
Prevention of Musculoskeletal Disorders
Growing Older: Health, Safety and Wellbeing at Work
Working at Heights in Construction
Occupational Hygiene – Noise, Dust, Fumes and More
Fatigue-Proofing Your Workplace
Hazard Management and Risk Assessment
"We are delighted to have Dr Rick Sarre, Professor of Law and Criminal Justice at the University of South Australia, moderate 'An Incident Waiting to Happen: The Hypothetical' featuring representatives from South Australia's business, union and regulatory sectors," said the program organiser.
"This year, we invite those who can't attend a workshop to be involved at your own workplace, perhaps by organising a morning tea where you can all talk about safety and propose new ideas, or running a wellbeing day. The options are endless," Mr Phillips added.
Private organisations can register their program online at Register Your Workplace Activity on the SafeWork SA website. These organisations are granted to gain access to free tools and resources to promote and encourage further discussion.
The SA Advisory Council noted that this program would want to emphasise further that work health and safety is everyone's responsibility, and education is the key to improving understanding and practice of workplace safety.
This program will end with the presentation of the Safe Work Awards at the Adelaide Convention Centre on Friday, 1 November 2013.