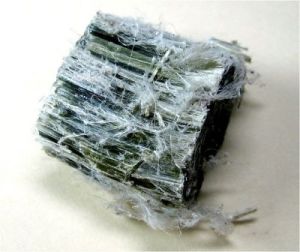 The ACTU recently issued a warning that exports of chrysolite asbestos must be regulated to prevent the death toll from fatal chemicals among developing nations. This came about after the 6th Annual Conference of the Rotterdam Convention was held in Geneva Switzerland. It identified chrysolite asbestos as among the dangerous substances that should be strictly monitored for export.
According to ACTU President Ged Kearney, "Asbestos has been banned in construction in Australia since 1987, but is still used as a cheap material in developing nations in our region." Workers in the developing nations are constantly being exposed to hazardous fibres which can cause an enormous death toll in the future.
"The deadly substance was part of the fabric of this nation. About every third domestic dwelling built between 1945 and 1987 is thought to contain asbestos. Thousands of Australians were exposed to asbestos, and deaths from asbestos-related disease are still to peak," Kearney added.
Australia, being an advanced nation, must put its influence to practical use to control the use of asbestos. Develop substitute substances instead that will prove to be health friendly and not put the lives of people at risk.
In Ms. Kearney's press statement, she has a great concern over the labourers of neighbouring countries, "The Convention's expert scientific body (the Chemical Review Committee) is recommending this for the fourth time and they must be listened to. Chrysolite asbestos is the only asbestos that is still traded today. There is an overwhelming scientific consensus that all forms of asbestos, including chrysolite, are hazardous to health, and can cause death years after exposure," she said.
"It is shameful that asbestos is being used in developing nations, in spite of all we know about its dangers to health. The asbestos industry is exporting a deadly product while continuing to deny its hazards.", she added.
The Rotterdam Convention is urging all countries who export hazardous substances to secure prior consent, to allow these countries to protect the health of their citizens. Listing chrysolite asbestos is an important step to regulate effectively this deadly substance.