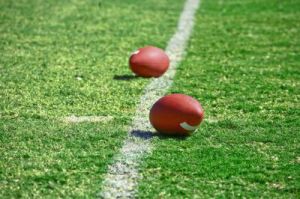 An investigation into suspected breaches of health and safety regulations of ten AFL clubs has been put on temporary hold, with the Victorian WorkCover Authority awaiting the final word from the Federal Court into the probe of the Essendon supplements program.
Already speculating the Bombers over their peptide program, the Victorian WorkCover Authority received yet another complaint in June, which called for the other nine Victorian-based clubs to be investigated, having their entire sports science projects and programs one department being under the probe.
The complainant iterated the VWA's section 131 that obliged the organization look into the case. It is publicly known that the nine clubs outside of the Bombers have long agreed to have a single law firm represent them.
It is understood that the VWA will be waiting before forging ahead until Justice John Middleton make his ruling openly known about the legality of the speculation that AFL and the Australian Sports Anti-Doping Authority carried at Essendon. The rulings of Justice Middleton could largely influence and considerably impact the decision on whether there really were health and safety breaches at Essendon by the time the supplements program were facilitated in the years 2011 and 2012. Also, this could eventually be used as a standard for comparison for protocols that were in place at the other clubs.
Collingwood, Carlton, Hawthorn, Geelong, North Melbourne, Melbourne, St. Kilda, Western Bulldogs, and Richmond were among those clubs other than the Bombers that were confirmed to be investigated on as per the complaint that was lodged with the VWA.
The Victorian WorkCover Authority will have to produce a fail-proof evidence of malpractice that can strongly stand up in court if it will take the complaint beyond the initial investigation.
The AFL was quick to take action in strictly implementing rigid protocols around peptides and supplements use and injections after the investigation of the Bombers started.
In June, the AFL said that after the release of the Australian Crime Commission report, which was released in the early months of 2013, the AFL Commission immediately met on February 7 to be able to come up with a decision and determine the necessity to have an audit of all the clubs in their competition.
As per the matters that saw that Essendon be investigated and eventually sanctioned in August of the same year, the AFL likewise affirmed that there was no club found to be in breach of their rules and regulations.
"The audit determined the AFL would make a number of changes to our rules and processes, and these changes were publicly notified to our clubs in October last year."
It would take another three months for the VWA to complete the investigation once Judge Middleton finalises a ruling. If the complainant is not fully satisfied with the finding, he or she may take the next step of applying to the Director of Public Prosecutions for thorough review of the results.
The VWA did not leave any comments.