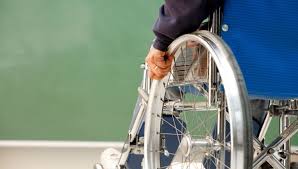 In July 2007, Mr Dargan injured his lower back at work. He had been working 40 hours per week as a truck driver for approximately 11 years until the incident. A case was filed against Hannover Life RE of Australasia Ltd.
Six months after the injury, Mr Dargan was assessed as eligible for total permanent disablement benefits under a group life policy with Hannover Life. In just under a year after the injury, he obtained an ancillary certificate which entitled him to drive a taxi for 20 hours per week.
Mr Dargan's claim for total permanent disablement benefits was rejected by Hannover. Their reason was that there was evidence to demonstrate that he was able to perform regular remunerative work as a taxi driver for which he was reasonably fit according to his previous work experience as a truck driver.
But the trial judge disagreed. At the time of the assessment, which was after his injury but before his taxi certificate was granted, Mr Dargan was not really able to engage in regular paid work for which he was "reasonably fitted by education, training and experience". Therefore, the judge ruled out that he was totally and permanently disabled. He ordered Hannover Life to pay Mr Dargan with the policy together with interest.
On the other hand, Hannover appealed to the court contending that it was not right to conclude that Mr Dargan was not fit to carry out the work of a taxi driver. The appeal was allowed.
The total and permanent disablement requires that the claimant is in the state of being unable to work in a regular paid job for which he was "reasonably fitted by education, training or experience". Since he had previously worked full time, it is possible that he is reasonably fit for part-time work too.
Mr Dargan was a very experienced truck driver. He was familiar with the road rules. He was aware of the demands of driving commercial vehicles. He was able to obtain a taxi certificate without undertaking any tests. He was able to work regularly on a part-time basis and was therefore capable of regular paid work. There was nothing to suggest that he would not have been capable of performing that work at the time of the permanent disablement assessment. However, the question of whether a person is reasonably fit for a particular type of work will depend on the particular facts.
The importance of Mr Dargan's case is that a person who is capable of undertaking regular part-time work is unlikely to be regarded as totally incapacitated. Furthermore, part-time works that utilizes some of the skills and experience gained from previous employment is likely to be considered work for which the person is "reasonably fitted by education, training and experience".