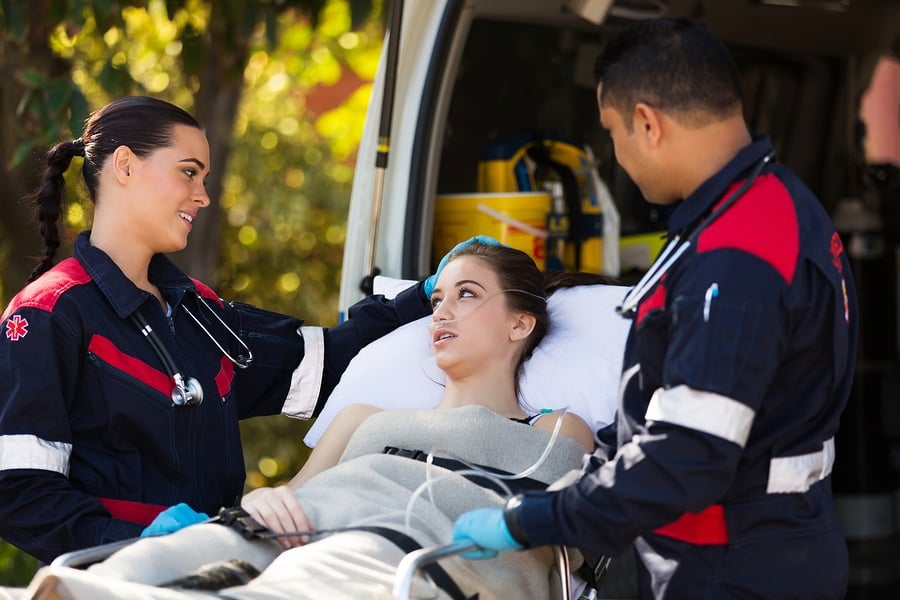 A new campaign addressing the workplace safety of paramedics in South Australia has wider implications for the safety industry.

Ambulance Employees Association spokesman Phil Palmer says that 'ambos' are increasingly being exposed to intoxicated, anxious, and deliberately confrontational members of the public, who are exhibiting unacceptable and violent behaviour. This often includes verbal abuse, spitting, threats, and more commonly, physical assault.

An edgy TV commercial has been developed to raise public awareness of the issue, meanwhile safety toolkits and training will be developed for staff, helping them manage and respond to challenging and violent behaviour.

While these specific issues are relevant to paramedics, there are lessons all of us can learn from their approach when creating a safe workplace culture, regardless of industry.
1. It's Always a Good Time To Conduct a Safety Audit
The fact that ambulance workers and paramedics, the good Samaritans of our society, can face such threats of violence and danger in the workplace speaks to bigger changes taking place in our community. No organisation will be immune to such changes.


While most companies will have a risk framework and policies in place, they may be out-dated, or no longer reflect our current environment. Now may be the opportune time to conduct an in-depth safety audit and review your policies and procedures. Health and Safety consultants can identify and understand the type of risks you are likely to encounter and then put measures in place to minimise risk.
2. Be Proactive With Your WHS
Recognising emerging issues and moving to address them must be a core part of every business. You have a legal responsibility for the health and safety of everyone affected by your organisation. The challenge of ensuring compliance continues to grow and the consequences of failure can be severe. Get it right, however, and you have the foundations for securing the wellbeing of the entire organisation.

The SA Government and the Ambulance Employees Association have recognised this worrying safety trend and moved swiftly to address it. Hopefully this proactive approach will alleviate this issue before things escalate any further.
3. The Internal and External Approach To Workplace Health and Safety
This campaign is a multi-layered effort by the SA Government and the Ambulance Employees Association, addressing two key audiences. While the TV commercial and public awareness campaign will help change community attitudes and behaviours (external), the safety toolkits and training for staff (internal) will equip them with the skills and knowledge they need to keep themselves and their colleagues safe at work.


When developing our own safety plans, it's worth keeping in mind that educating and informing staff to help them deal with specific issues is just as important as raising general awareness.
4. Everyone Has The Right To a Safe Workplace
It defies belief that paramedics should be facing such challenges in their workplace. They are trained professionals who are there for us when we are at our most vulnerable. It's a reminder that any Australian worker could face a challenging situation at work, at any given time. Our role as an industry is to ensure that every Australian feels safe at work, no matter their occupation.