Workplace injuries resulting from unexpected incidents involving fire and emergency situations can be reduced significantly through appropriate experience and knowledge of fire prevention strategies within the workplace.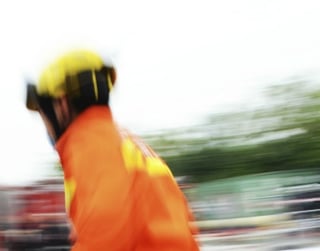 Why we developed this program?
Work Safety Hub has developed this program to ensure organisations have appropriately skilled individuals available to accurately discern the different types of emergency situations, the requirements to adequately implement prevention strategies including emergency plans, as well as recognise fire risks and identify appropriate fire fighting measures within their individual competencies.
Who should attend?
Anyone in the workplace may benefit from this general training.
What will be covered?
This course describes the different types of emergencies, requirements for emergency plans, legal duties placed on employers and employees, the application of risk management, post-emergency planning activities, recognition of risks within the workplace, elements needed to create fire, basic fire precautions, evacuation routes and how to operate fire extinguishers.
Depending on specific requirements practical hands-on demonstrations of extinguisher use and evacuation can be arranged.
Comprehensive participant notes and up to date supplementary information will be provided.