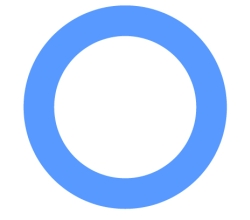 Diabetes is an epidemic in Australia with significant OHS and financial implications for employers, the economy, productivity and industry.
1 in 4 Australian adults have diabetes or pre-diabetes.
Diabetes costs Australia over $1,000,000 PER HOUR.
Type 2 diabetes can be prevented in approximately 60% of cases.
Diabetes is the leading cause of vision loss, kidney failure and limb amputation in Australia.
Diabetes can lead to certain workplace restrictions for commercial drivers (e.g. trucks, buses, trains, taxis, aeroplanes), people working at heights (e.g. building/construction), off-shore (e.g. oil/gas, cruise ships), underground (e.g. mining) or with dangerous machinery (e.g. factories, construction, mining). Diabetes also impacts careers in emergency services, armed forces and any occupation where the public could potentially be placed at risk.
From and OHS perspective, employers should encourage prevention of Type 2 diabetes in the first instance, (especially if the workplace is a sedentary environment, i.e. employee sitting for long periods without much physical activity) and educating people with diabetes about how to reduce complications due to diabetes (so less time off work with diabetes-related complications).
World Diabetes Day (14th Nov) aims to raise awareness of diabetes and its prevention.
There is currently only one nationally accredited course in Australia for diabetes awareness, prevention and management: The NEW Certificate II in Understanding & Management of Diabetes, available through: www.DiabetesCollege.com.au
Quote: Work Safety Hub to receive a 30% discount of RRP of this new nationally recognised qualification (until 31/12/12). www.diabetescollege.com.au